Büyük Çamlıca Mosque
Büyük Çamlıca Camii
/ By Josh
Cost: Free
Great for: Architecture, Mountain Views, Turkish History, Islamic Art
Crowning one of the highest hills in Istanbul is the astounding Büyük Çamlıca Mosque, a blend of modern and classic Ottoman styles coming together to form what is by far the largest mosque in Turkey. Its neo-Ottoman design and meaning-filled details serve as a symbol of Turkey's brand of national and religious identity in the modern world.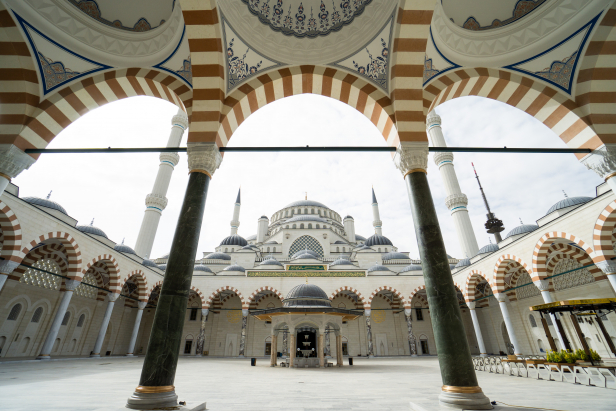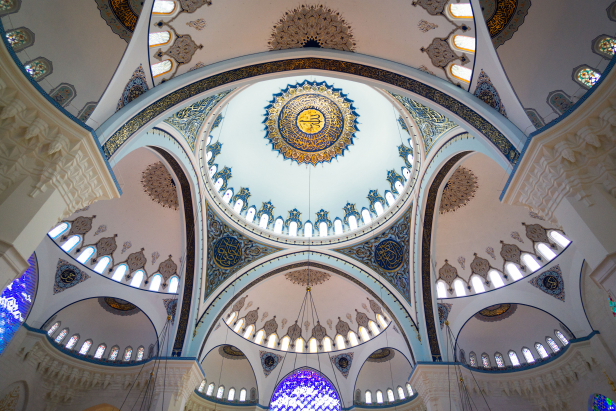 The colossal project was commissioned by President Recep Tayyip Erdoğan and opened in a ceremony including dignitaries from around the Islamic world in March 2019. The building itself was designed by a pair of female architects, Bahar Mızrak and Hayriye Gül Totu, and took a total of six years to build.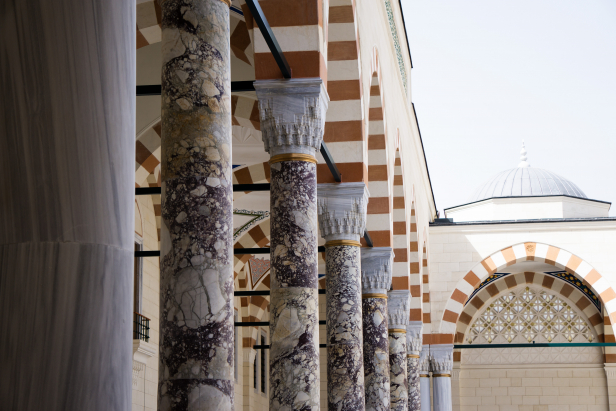 Stone of all types was sourced from all around Turkey as a statement of Turkish unity. The soaring central dome is built seventy-two metres above the floor, the number seventy-two representing the seventy-two different peoples that live within the borders of Turkey. Within the domes and supporting semi-domes sixteen of the ninety-nine names of Allah are inscribed, sixteen representing the sixteen Turkic nations. The minarets are a towering 107.1 metres high, a number pointing back to the year 1071 when the Seljuk Turks defeated the Byzantines at Manzikert (Malazgirt) and took control of Anatolia.
Subscribe to The Art of Wayfaring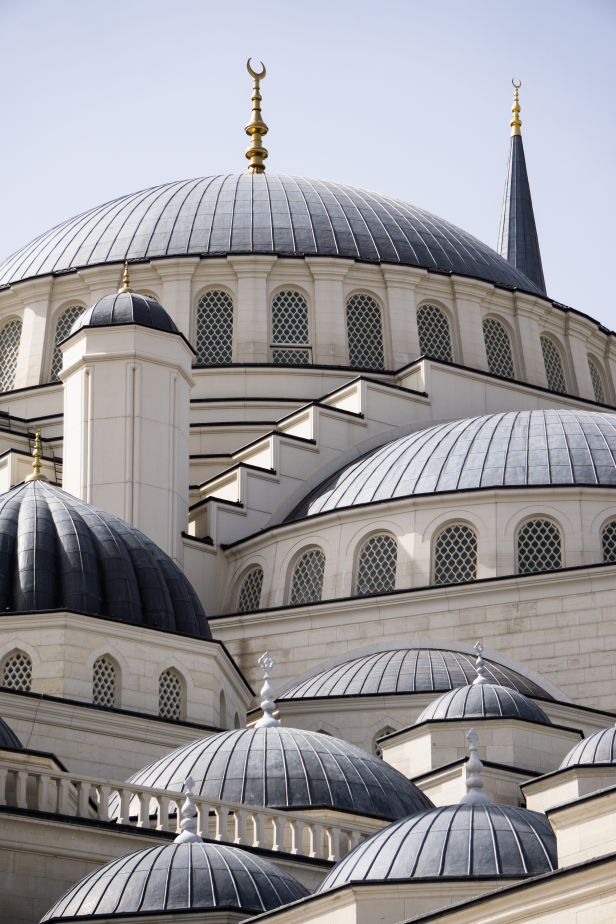 Beyond these symbolic numbers Büyük Çamlıca Mosque is beautiful example of classical Ottoman mosque architecture on a whole new scale (which is itself a perfect illustration of Turkey's growing love for its Ottoman past). The sheer size of it is staggering and people look miniature inside it. The mosque is built to hold 63,000 worshippers at a time making it by far the largest in the country.
The incredible size of Büyük Çamlıca Mosque shouldn't distract you from the beauty and skill clearly seen in the details of the mosque. Traditional tiles, carpets, stained glass, wood inlays, and islamic calligraphy can be found throughout.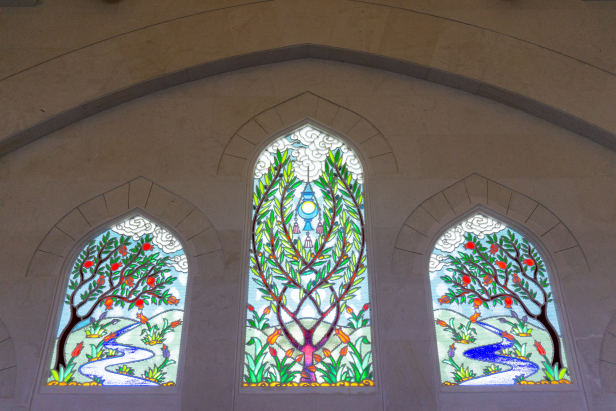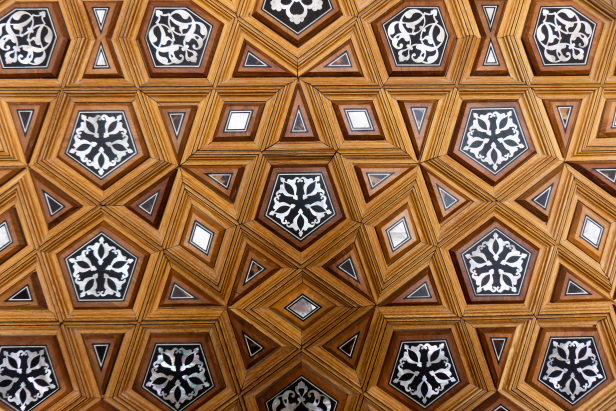 As with the great mosques of the Ottoman period Büyük Çamlıca Mosque is actually a part of a much larger social complex consisting of a library, conference hall, museum, art gallery, art workshops, offices, and parks. Being a modern building there is parking for 3500 vehicles, elevators everywhere, and air conditioning throughout the complex.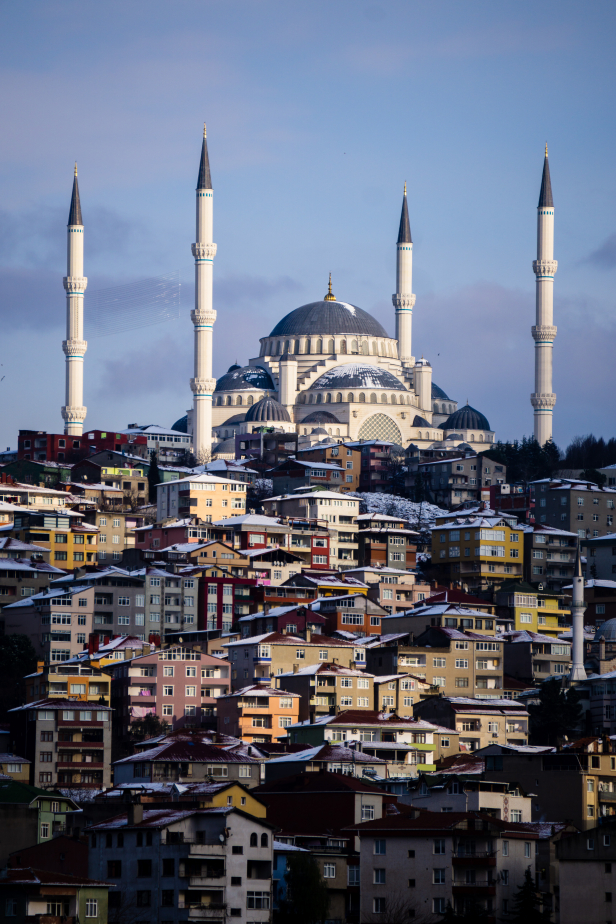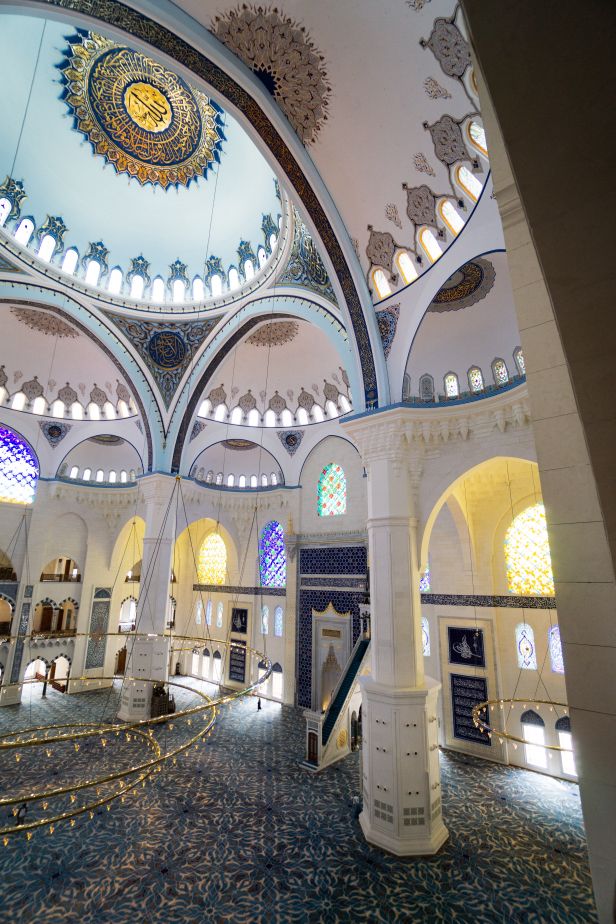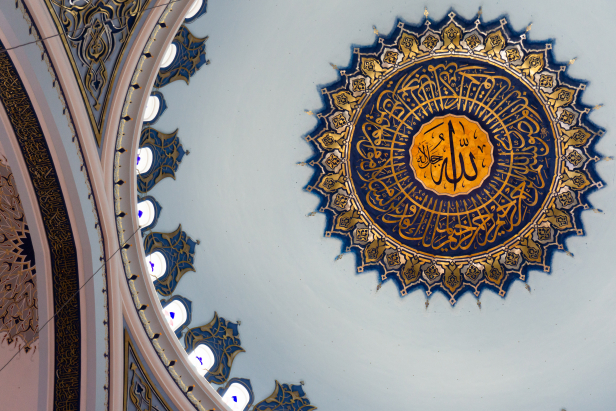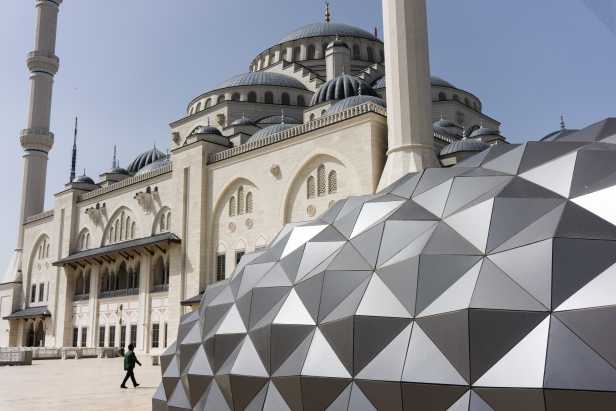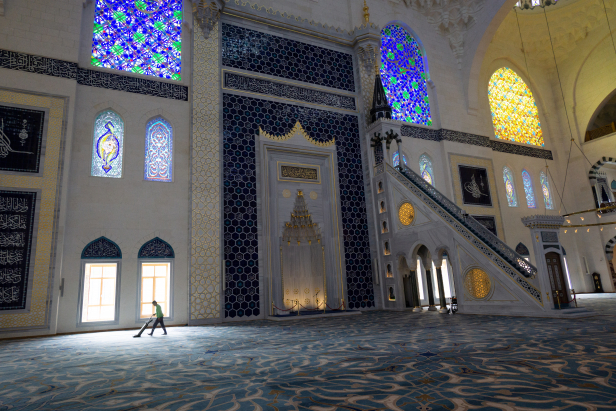 How To Get There
General
Büyük Çamlıca Mosque is a bit far flung from most of the normal tourist sights so it will take a bit more effort (or money) to get to than most others that you can access by walking or a 5 minute taxi ride.
Taxi
If you're wanting to take a taxi to Büyük Çamlıca Mosque we would suggest that you first take a boat from the European side of Istanbul to the Asian side which will significantly cut down on the cost and, as the ferry ride is great in and of itself, made for a much more pleasant trip. If you take a boat first your options are to go to Kadıköy or to Üsküdar from either of which you can catch a taxi easily. The drive from Üsküdar is shorter though so we'd recommend going to Üsküdar.
Public Transport
If you're taking public transit you have a couple of options. If you're on the European side of the city take a ferry to Üsküdar and catch the 15B bus from the bus station at the foot of Mihrimah Sultan Mosque. This will take you along the coast and up to the Büyük Çamlıca Mosque. If you're in the Kadıköy you can take the 14F to Büyük Çamlıca Mosque.
Where To Stay
As Büyük Çamlıca Mosque is a ways away from nearly every other great destination in Istanbul, we wouldn't recomend bothering with finding a place close by.
The neighborhood of Kadıköy on the Asian side of Istanbul has some good accomodation options and and (by taxi) offers good access to Büyük Çamlıca Mosque. From Kadıköy it's only a pleasant ferry ride across to Eminönü and Istanbul's most famous landmarks.
If Kadıköy doesn't attract you, then Istanbul's historic peninsula is still a great option with access to all the main saights as well as access to Büyük Çamlıca Mosque via the routes suggested above.
Other Tips
Want to see more sights and destinations in Istanbul? Check out our full list of sights or The Istanbul Top 10.
Have any tips or info to add? Spot any mistakes? We'd love to hear about it.