Uluborlu Castle and Apollonia Ancient City
Uluborlu Kalesi ve Apollonia Antik Kenti
/ By Josh
Cost: Free
Great for: Medieval History, Castles, Byzantine History, Tamerlane, Seljuk History
Uluborlu castle, in the north of the mountainous province of Isparta, is a little known site built on the ruins of a far more ancient city. While little is known for sure about the original city, it is thought that this was the site of Apollonia, later known as Pisidian Sozopolis, a city established by Alexander the Great. Built on a high rocky outcrop cut off from the main body of the mountain by a deep ravine, its natural fortifications were enhanced by strong walls and towers. The Byzantines and Seljuks fought over the site and traded possession of it. Later Tamerlane (Timur) swept through the region and destroyed the city, killing all the men and taking the women and children captive.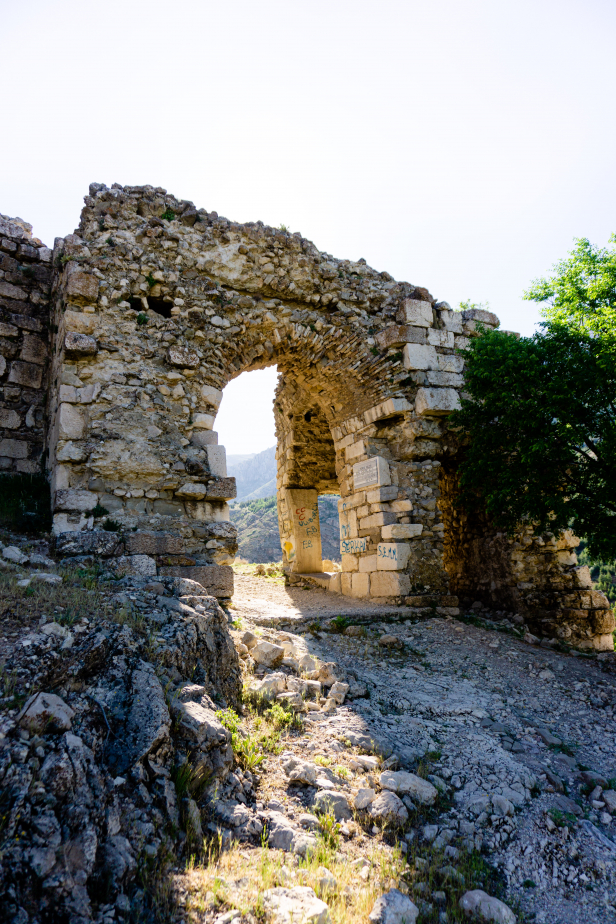 Today all that remains of the ancient city is the scattered remains of overgrown foundations within the castle walls. Apart from a 200 metre long section of wall on the western edge of the castle, there is nothing remaining beyond a few bits of tower foundations.
The western wall however, is in great condition with a handful of towers and a gatehouse still standing. The wall itself represents a blend of eras with repairs made at various stages. Surprisingly, there is a rather small amount of recycled architectural pieces from the old Roman city used in the wall though you can spot a few. From a later period, you can even see a marble block with a cross carved in it set on the right side of the gate house.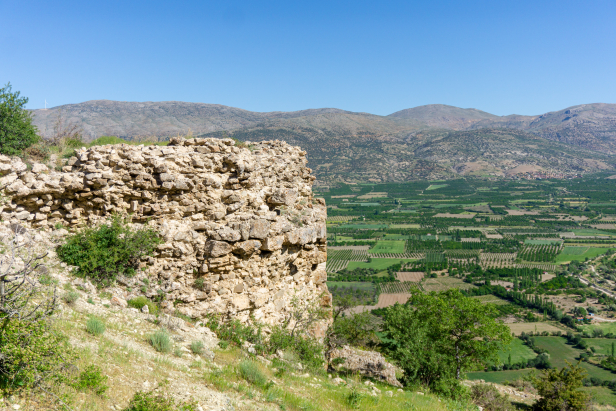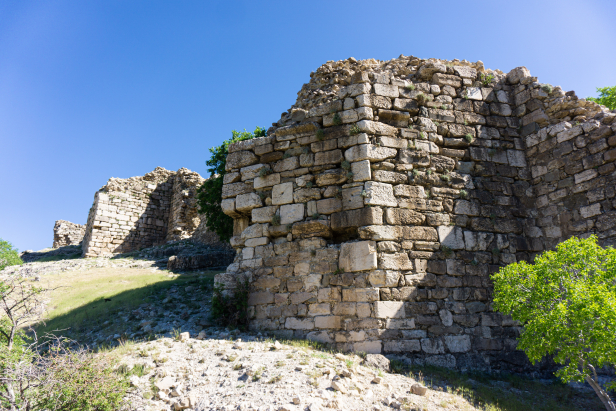 Pieces of broken pottery can be seen scattered throughout the castle, some even bearing coarse brown-green glazing.
Subscribe to The Art of Wayfaring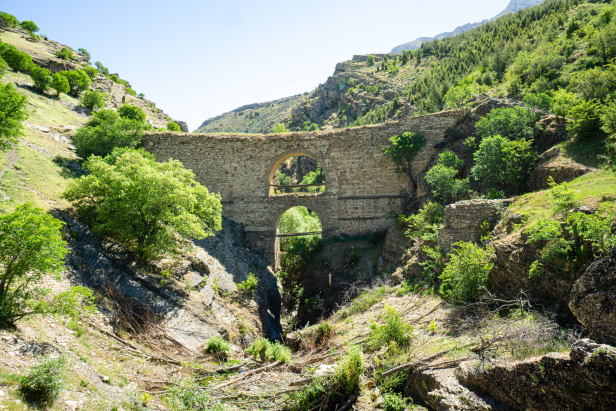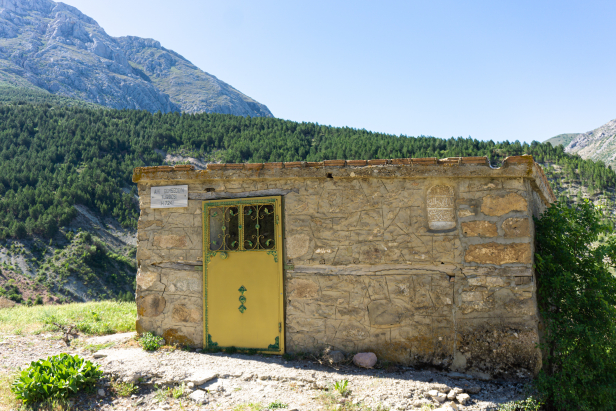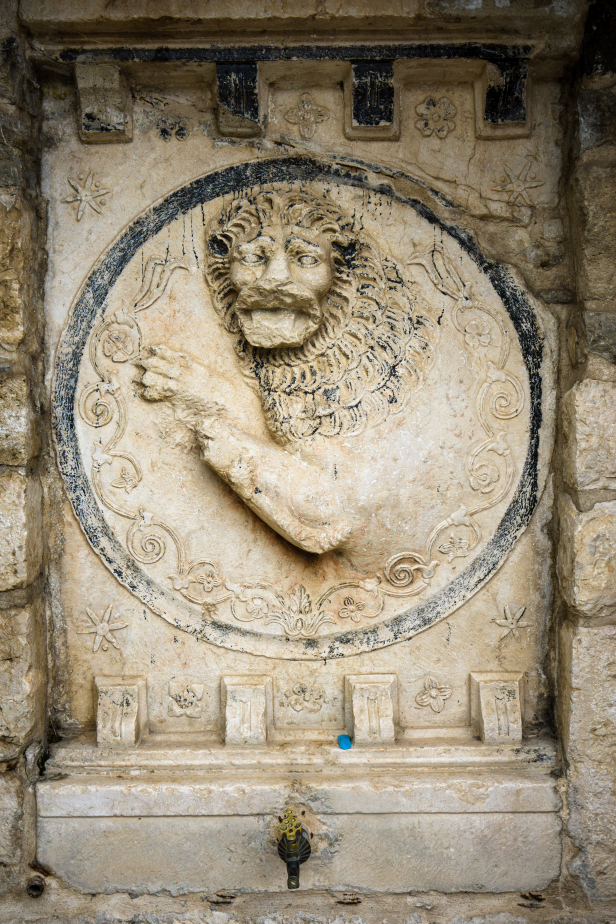 Outside the castle is the medieval town with its historic mosques, baths, tombs, a large aqueduct spanning the ravine to the castle, and sixteen fountains. While the mosques were originally built in the 13th century by the Seljuks, little remains of the original structures. One of the most interesting structures is the Lion Fountain (Aslanlı Çeşmesi) built using a piece of ceiling relief depicting a rearing lion in the back of the small arched fountain.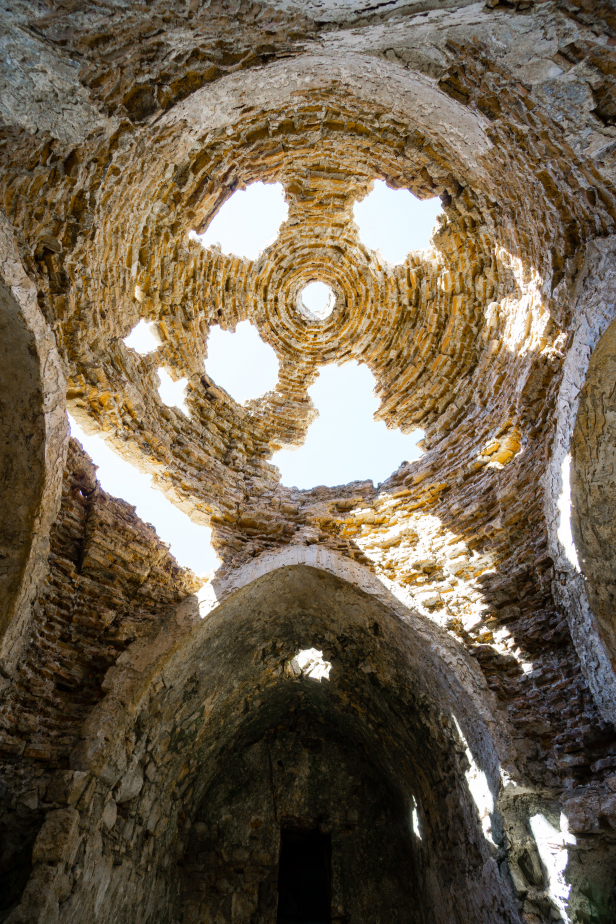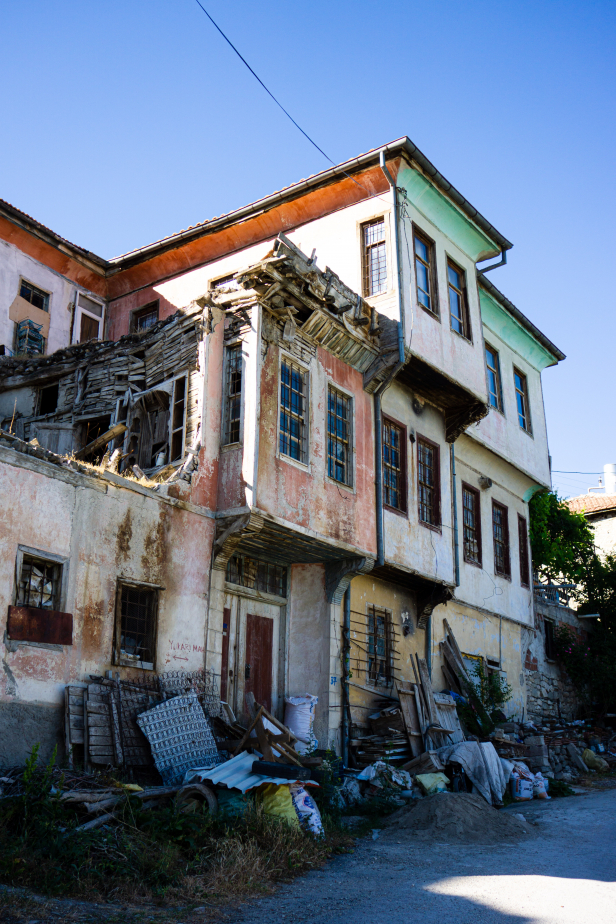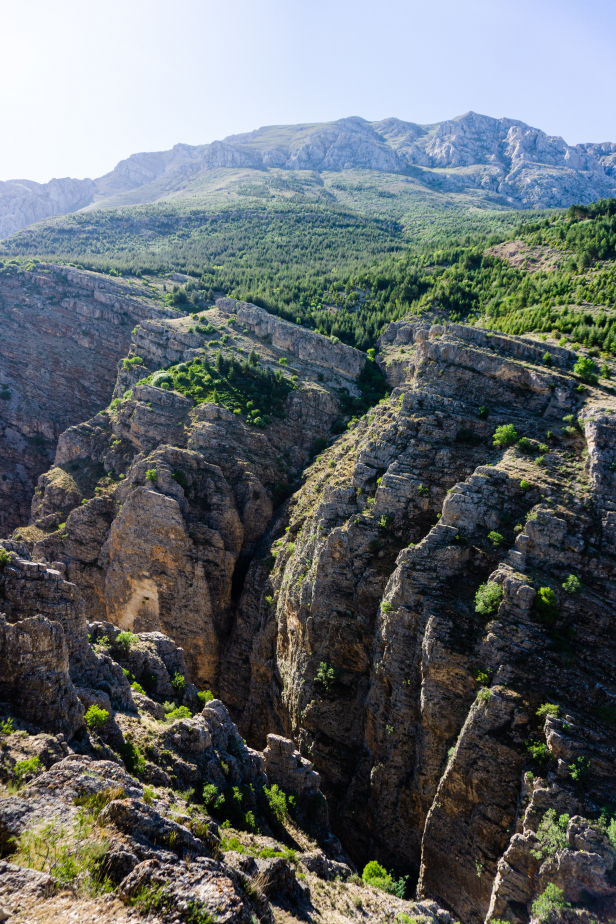 How To Get There
Car
The town of Uluborlu sits on the D320 highway between Keçiborlu and Yalvaç, 66kms from Burdur, 66kms from Isparta, and 110 kms from the City of Afyonkarahisar.
For more about car rental and driving in Turkey make sure to read our full drivers guide.
Where To Stay
In the general area and Uluborlu itself there are only small-town hotels, standard 2-3 star fare. The cities of Afyon (110kms) and Isparta (66kms) have lots of hotels to choose from including some higher quality ones.
Other Tips
Planning on visiting Uluborlu-Apollonia? Make sure to check out what other sights are in the The Province of Isparta!
Subscribe to The Art of Wayfaring
Have any tips or info to add? Spot any mistakes? We'd love to hear about it.