The Narman Fairy Chimneys
Narman Peri Bacaları
/ By Josh
Cost: Free
Great for: Fairy Chimneys, Natural Beauty, Lovers of the Colour Red
A little distance from the town of Narman lays a set of valleys lined with stunning red towers of rock. The layers of soft, brilliant red rock and dirt in this area have been shaped by wind and rain over the centuries to form fanciful shapes and balancing spires of stone. The Narman Fairy Chimneys are quite a distance off of the beaten track so if you're looking for a place to experience some quiet in nature then wandering through the reds and greens of the Narman Valleys is a great option.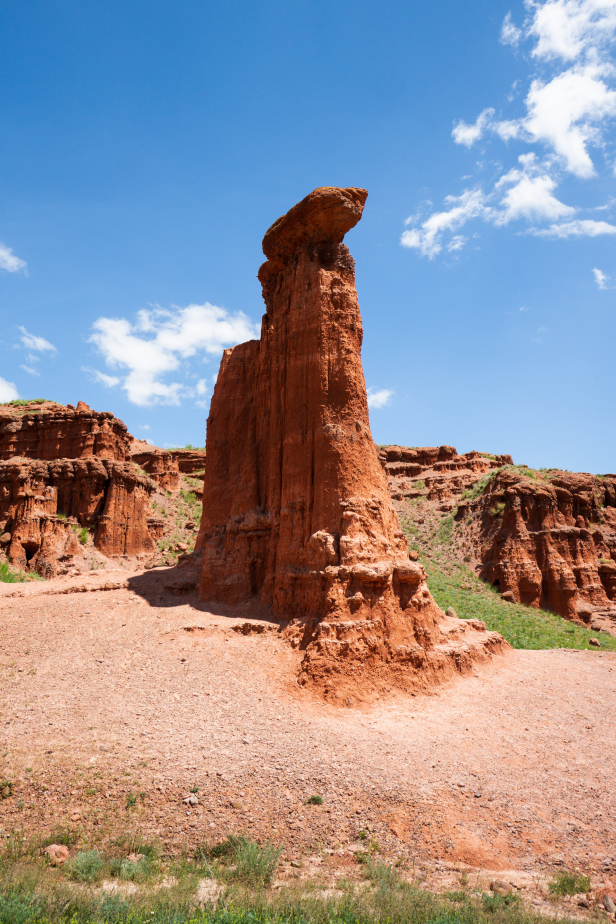 The best time of year to visit is in Spring (beginning early May) when the snow has completely melted and the grass is shining green in contrast to the red of the rock.
Subscribe to The Art of Wayfaring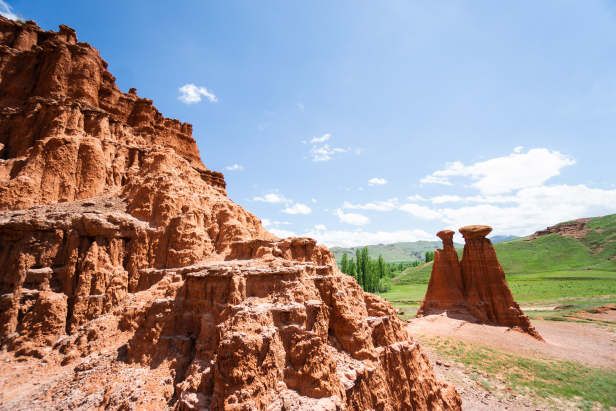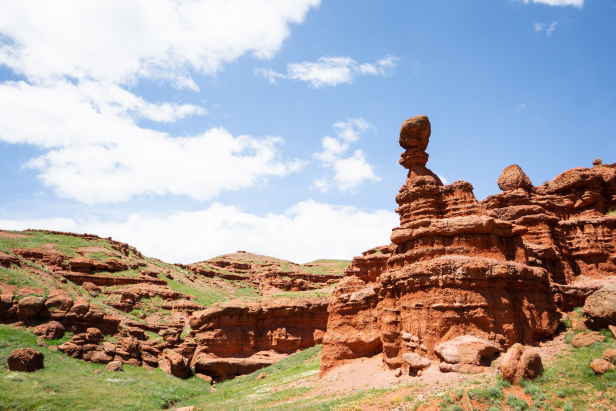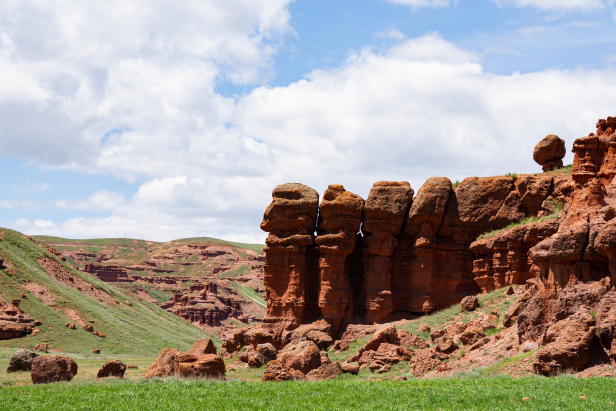 How To Get There
Car
As this area is somewhat underdeveloped your transit options to the fairy chimneys are quite limited and the easiest by far will be driving your own car.
From the town of Narman head east then at the first junction turn south on the D955. The fairy chimneys are 8 km from the town and you can't miss the tall red cliffs on your right.
From Erzurum it's a rather long drive (94 kms), though you can make this a scenic route to Kars as well. Head East out of Erzurum on the E80, then north on the D955. You'll see the brown sign and the tall cliffs on your left.
For more about car rental and driving in Turkey make sure to read our full drivers guide.
Where To Stay
With a clear hope to cash in on the beauty of the fairy chimneys the town of Narman has invested in its tourism sector. This includes a sizable hotel right on the main road. Further into the town there's also the local Öğretmen Evi, literally 'Teachers House', where you can try and see if they have any spare rooms. Otherwise the town of Oltu (34 kms to the north along the D955) also has some limited hotel options.
Other Tips
The Narman Fairy Chimneys aren't exactly a massive attraction but are well worth seeing if you make it a part of a trip through this amazing region. Don't miss Penek Castle, Tortum Castle, Tortum Waterfall, and the rest of Erzurum's amazing sights.
Otherwise you can plan to visit Narman on the way to the amazing sights of Kars.
Have any tips or info to add? Spot any mistakes? We'd love to hear about it.