The City of Mardin
/ By Josh
Called Marde by the Persians, Mardia by the Byzantines, and Mardin since the Arab conquest, this magnificent mountaintop city of the ancient world has been a settlement since 3000 BC. Situated upon a lofty mountainside, nearly every building is set like a terrace rising one above the other with a view of the broad plains nearly a kilometer below the castle on the summit. While Mardin has become a tourist center the majority of visitors are Turkish so it has managed to keep a more authentic feel than many other cities. Mardin is very much one of Turkey's many museum cities where normal daily life and history blend together to make every corner of this beautiful place of ornate stone buildings worth getting lost in.
Subscribe to The Art of Wayfaring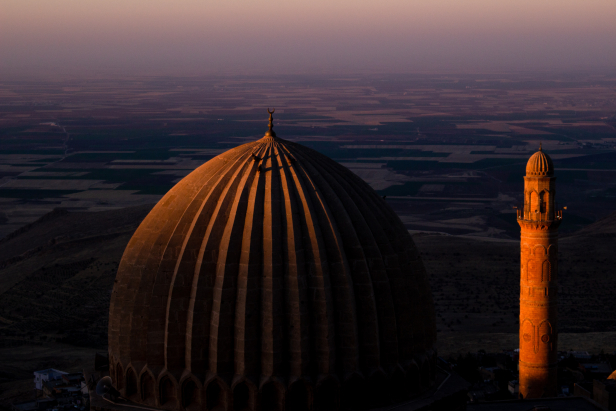 Why Visit?
How To Get There
Bus
As it is the center of a province and a sufficiently large city there are many coach buses running to and from Mardin regularly.
Plane
Mardin has its own small airport just outside the city with regular service from major cities like Istanbul and Ankara.
Rental Car
While getting here by private car is easy, parking in the old city can be somewhat of a challenge. There's one parking lot at the entrance to the old city just off of Cumhuriyet Street, though it's a bit of a walk from there to the center of town. There is also another parking lot right at the center in Cumhuriyet Square though trying to find space in the afternoon or evening can be hard.
For more about car rental and driving in Turkey make sure to read our full drivers guide.
Where To Stay
As Mardin has become popular with tourists, especially local, there are a good number of accommodation types to choose from. There are two questions you need to ask yourself when picking a hotel here: do you want quality? And do you want to be in the old city? There are plenty of options at all price ranges and of different quality though the ones in the old city will cost more for what you get regarding room. As far as location you choose between the convenience of staying right in the old city and having everything within walking distance or needing to bus/drive into the old city from wherever you stay in the new city. If you're into catching sunrises at 5:30 like I am then staying in the old city is the clear winner!
Other Tips
As the city faces south, sunrise and sunset cast dramatic shadows across the city and turn it from a honey colour to deep orange. The view from above Zinciriye Medresesi is one of the best to watch a sunrise or sunset.
Interested in visiting Mardin? Make sure to check out what other amazing sights are in the province of Mardin!
Have any tips or info to add? Spot any mistakes? We'd love to hear about it.