The Biblical Site of Derbe
Derbe Antik Kenti
/ By Josh
Cost: Free
Great for: Biblical History, Christianity, St. Paul, Acts of the Apostles, Roman History
The ancient town of Derbe is one of those places that wouldn't warrant much attention if it weren't for its role in Biblical history. The site today is little more than a gently rising hill in the otherwise flat plain between the extinct volcano Karadağ and a line of hills further east in Karaman Province.
According to the Biblical Book of Acts, St Paul visited the town of Derbe on his first and second journeys, when he traveled the region sharing the message of Jesus Christ. It's also likely that he passed through Derbe on his third journey on his way from Cilicia on towards the province of Galatia.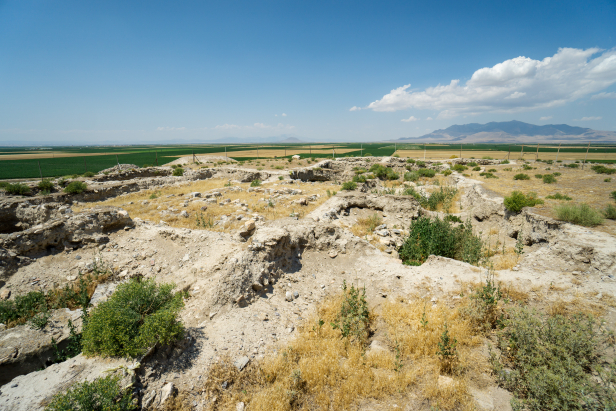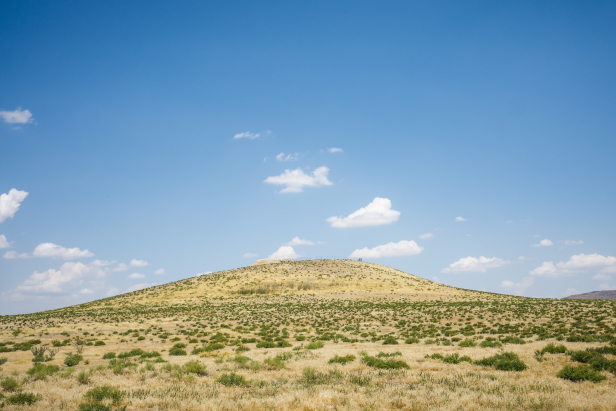 Derbe is particularly notable as its population was particularly receptive to St Paul and his message, with a number of converts being made. In nearby Iconium (Konya) he was stoned to the point of nearly dying.
Subscribe to The Art of Wayfaring
In the first century A,D., Derbe sat on the border between Galatia and Lycaonia and was used as a center for collecting taxes on those passing between the provinces, which is likely why St Paul and his companions passed through here at all.
Lacking the wealth of other large classical cities, the buildings of Derbe were built using mudbrick, wood, and reed mats (a technique used from pre-history to the present as seen at ancient Çatalhöyük and modern Eber Gölü). When these buildings collapsed they again became soil, making up the hill that we see today and leaving little else. Thankfully excavations have found pottery and inscriptions to help date the site and give weight to the theory that this hill is in fact Derbe.
To read the Biblical mentions of Derbe see Acts 14 (Paul and Barnabas flee to Derbe and minister there), Acts 16 (Paul and Timothy visit Derbe), and Acts 20 (a Convert of Derbe among the companions of St Paul).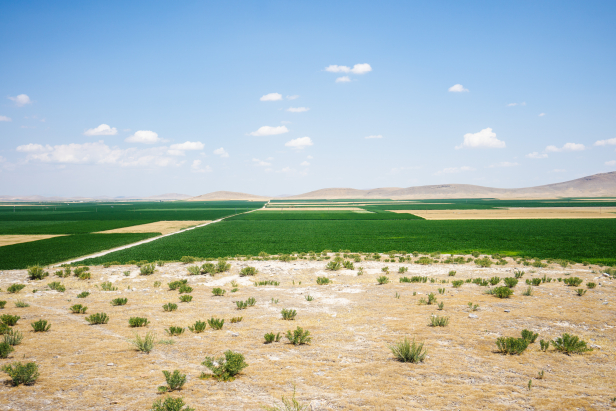 How To Get There
Car/taxi
As the site of Derbe is 3 kms away from the tiny agrarian village of Ekinözü, your best option to reach Derbe is to either pay the likely steep price of a 25 km (plus return) taxi fare or rent a car. Assuming you're not renting a car just to visit Derbe this is the most convenient and cheapest option.
To reach Derbe follow the D330 highway east out of Karaman towards the town of Ereğli. After about 18 kms, turn left (north) to the village of Sudurağı and pass through on to the village of Ekinözü. From here you will need to head straight north on a narrow dirt road through fields. The dirt track will take you to the low hill marked with a brown sign for Derbe.
For more about car rental and driving in Turkey make sure to read our full drivers guide.
Where To Stay
The province of Karaman is lacking in hotels with the only real place to find any being the City of Karaman itself. The other option is to stay in the sizable town of Ereğli, which is 75 kms to the east and has a handful of hotels in the town center.
Other Tips
Planning on visiting Derbe? Make sure to check out what other sights are in Karaman Province!
Subscribe to The Art of Wayfaring
Have any tips or info to add? Spot any mistakes? We'd love to hear about it.