Cost: Free
Great for: Seljuk History, Silk Road, Caravanserai, Road tripping
Sitting in the sleepy village of Susuz is a beautifully restored 13th century caravanserai (fortified inn) that once served as a safe haven along the vast network of trade routes that spread all over the medieval world. While there doesn't appear to be any certain date to the building of this particular caravanserai stylistic analysis suggests that it was built during the reign of Seljuk Sultan Giyaseddin Keyhusrev II (1237-1246), who is also likely to have commissioned the building.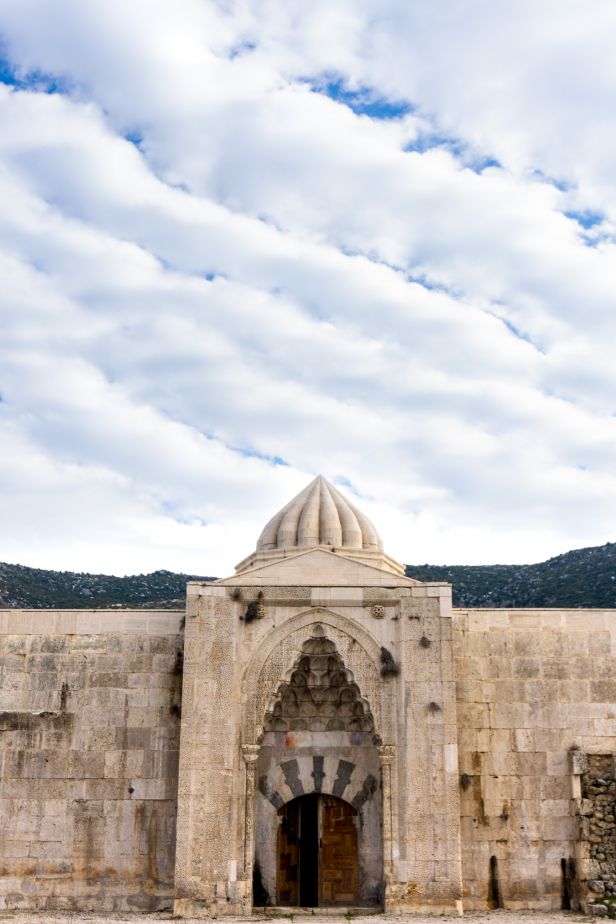 Susuz Han (meaning "waterless inn") would have originally been built in two main parts: a courtyard surrounded by a portico, and the large covered section that still stands today. While the courtyard section is completely missing you can see where its walls once extended out from the current building (see above picture).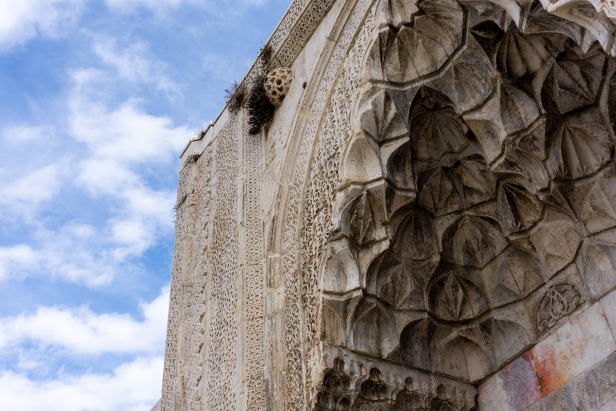 The covered hall is fronted by an elaborately decorated doorway that has some pretty unique details. On either side of the doorway there is a niche in the wall topped by a pair of flying angels as well as a pair of serpentine dragons. The dragons strongly resemble those found at the Sultan Hanı Caravanserai in Kayseri.
Subscribe to The Art of Wayfaring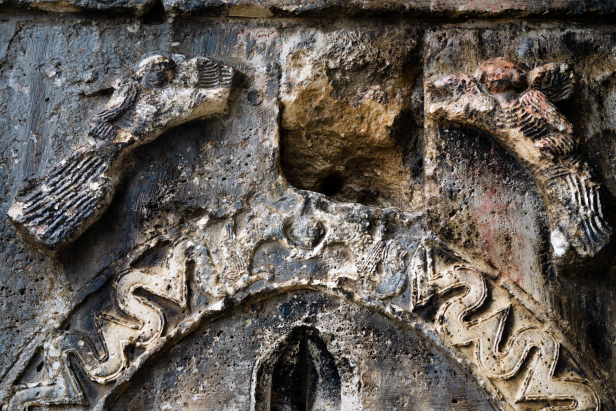 The interior of the han is well worth checking out. The low pointed arches and corridors are centred upon a high central dome. A small amount of light is let in through narrow slit windows in the walls and dome which attest to the defensive purposes of the building and give it an eerie atmosphere.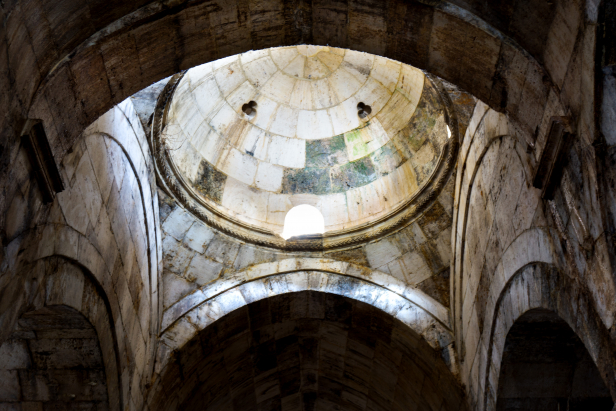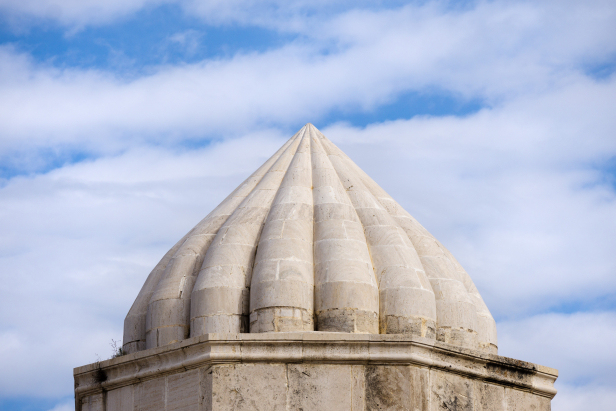 While the interior of the dome may be plain and round the exterior is tall and pointed, shaped with thick curved ribbing. Until restoration work was undertaken the dome had completely collapsed.
How To Get There
Car
Sitting in the midst of the village of Susuz, the medieval Caravanserai is easily visible from the D650 highway that runs North-South connecting Istanbul in the North to the tourist hub of Antalya in the South. There are clearly posted brown signs at either end of the town which is 70 kms North of Antalya and 55 kms south of Burdur.
For more about car rental and driving in Turkey make sure to read our full drivers guide.
Where To Stay
Despite Susuz Han having once been an inn, you won't be able to stay here today unless you're looking to park an RV or pitch a tent in one of the nearby fields. The nearby town of Bucak (12 km away) has only very limited options for accommodation whereas the cities of Burdur (55kms) and Isparta (75 kms) both have a wider range of hotels to choose from. For the widest range of options Antalya, with its many attractions, quaint hostels, and seaside all-inclusives is only 70 kms away.
Other Tips
Planning on visiting Susuz Han? Make sure to check out what other sights are in the province!
Have any tips or info to add? Spot any mistakes? We'd love to hear about it.