Süleymaniye Mosque Complex
/ By Josh
Commanding a magnificent view of the great city of Istanbul, Süleymaniye Mosque is a model of the Ottoman mosque perfected. The largest Ottoman mosque in Istanbul and certainly one of the most beautiful, Süleymaniye is considered by many locals to be Istanbul's greatest mosque. With a massive complex of beautiful dome capped buildings, park-like atmosphere, and unparalleled views, its one of Istanbul's top sights.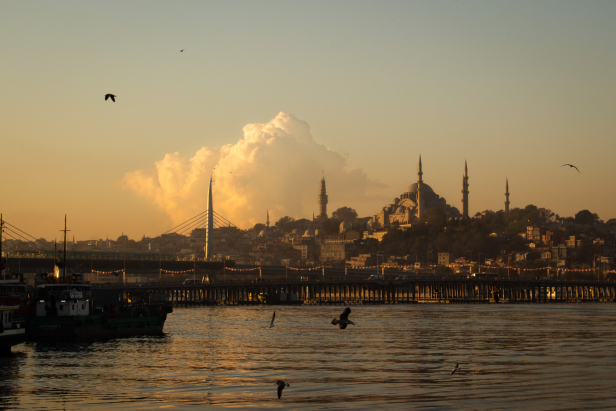 The mosque and its vast complex were commissioned in the mid 1500's by Sultan Süleyman the Magnificent (or "the Lawgiver" in Turkish), the longest ruling sultan in the Ottoman Empire. Under Sultan Süleyman the Ottoman Empire reached its incredible apex in power and culture and Süleymaniye Mosque is a perfect example of this power and learning. The mosque, like so many of the Ottoman's greatest buildings, was built by court architect (Mimar) Sinan, whose tomb is nearby.
Subscribe to The Art of Wayfaring
Why Visit?
How To Get There
Hiking/Walking
As Süleymaniye Mosque is in the heart of ancient Istanbul's most twisted and confusing streets we would recommend that you avoid taking busses and taxis and stick to your feet to try and get to Süleymaniye Mosque. Traffic in this area is terrible and its close proximity to the Grand Bazaar, Eminönü, and the Egyptian Spice Market make it easily accessible from any of these other tourist sites.
Public Transport
From Taksim/Istiklal
From the Taksim or Istiklal area of the city take the M2 Metro line south towards Yenikapı and get off at Vezneciler station. From here you can follow the signs along 16 Mart Şehitler street north for a few hundred metres to Süleymaniye Mosque.
From Eminönü or SultanAhmet
From Eminönü or SultanAhmet (Blue Mosque, Hagia Sophia etc.) your best bet is to take the T1 tramline to Laleli – Üniversite station. From here head north along Büyük Reşit Paşa street, cross Şehzadebaşı Street, and continue down 16 Mart Şehitler street to Süleymaniye Mosque.
Taxi
Depending on where you're coming from getting to Süleymaniye Mosque by taxi may not be the best idea. The streets are narrow and congested and one way streets make for a bit of a nightmare. However, Süleymaniye Mosque is very central in the historic part of Istanbul so the fare will low if you're coming from anywhere within that area.
Where To Stay
As Süleymaniye Mosque is right in the heart of historic and touristic Istanbul your accommodation options are almost endless. The immediate area is full of mid-range hotels with great access to all of the city's main sights.
Other Tips
Make sure to walk up towards the Vezneciler metro stop and see the Valens Aqueducts, visit the Historic Vefa Bozacısı for a cup of boza, or visit Sehzadebaşı Mosque, the little brother of Süleymaniye Mosque.
Want to see more sights and destinations in Istanbul? Check out our full list of sights or The Istanbul Top 10.
Have any tips or info to add? Spot any mistakes? We'd love to hear about it.