Ertokuş Caravanserai
Ertokuş Hanı
/ By Josh
Cost: Free
Great for: Caravanserai, Seljuk History, Silk Road, Caravan, People Who Require Extra Hotel Security
Commissioned by Mubarezettin Ertokuş (a Seljuk noble) in 1223, the Ertokuş Caravanserai was an important part of the vast Seljuk trade network connecting the important cities of the Seljuk world to one another as well as the rest of the world through the Silk Road and other trade routes. Like most hans or Caravanserais of the period, Ertokuş Caravanserai was built to protect caravans and merchants as well as help maintain military control over the regions they were built in.
As an influential nobleman, Mubarezettin Ertokuş also commisioned the building of mosques, madrasahs, and other caravanserais in the nearby towns of Uluborlu, Atabeğ, and Eğirdir.
The Ertokuş Caravanserai was built in a somewhat simplified style typical of a Seljuk caravanserai, consisting of two parts: a courtyard surrounded by a vaulted arcade, and a second portion designed as a covered grand hall. These two sections combine for a total dimension of 21×54 meters.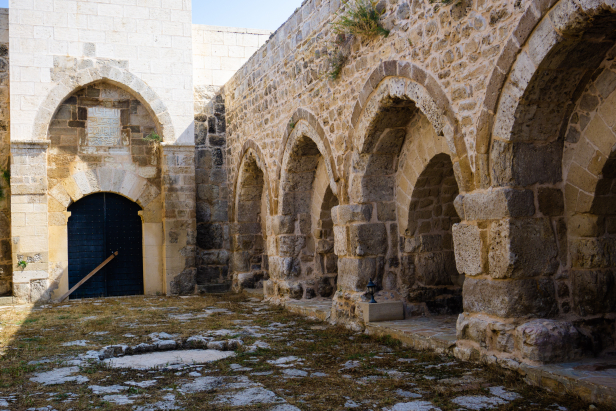 The Caravanserai is entered through its one and only door into the courtyard. The courtyard is surrounded by an arcade that served as a stable and storage space. Next to the gate are a collection of rooms that may have served as a bath, kitchen, and possibly a small prayer room. In the center of the courtyard is a small hexagonal basin that may have been a part of a fountain or drain.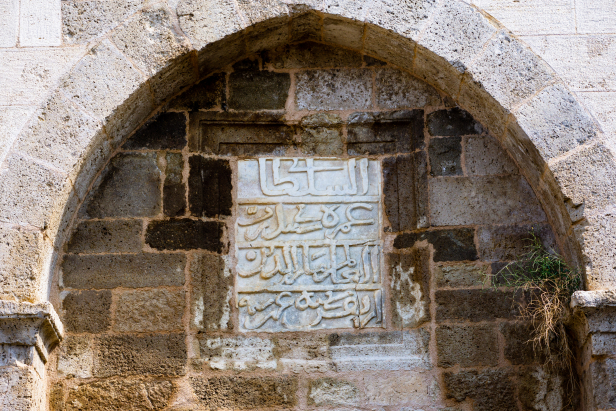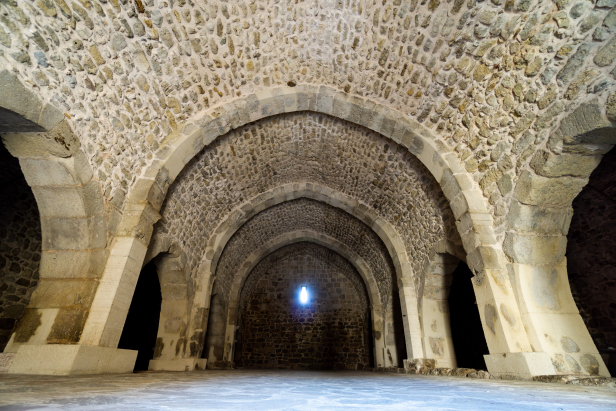 The great hall is entered through the doorway at the far end of the courtyard, above which is the inscription plaque that connects this caravanserai to Mubarezettin Ertokuş. The Hall itself consists of a central vault running the length of the space flanked by a pair of smaller vaults. Unlike the grander caravanserais of Sultanhan (Kayseri and Aksaray), Susuzhan, or Karatayhan, Ertokuş Caravanserai does not have the great pointed cupola at its center that would normally allow for more light and airflow, instead Ertokuş Caravanserai relied on a set of five small slit windows high in the wall.
The heavy roof of the great hall was supported by a set of six heavy triangular buttresses, which was rather unusual compared to other caravanserais of this period.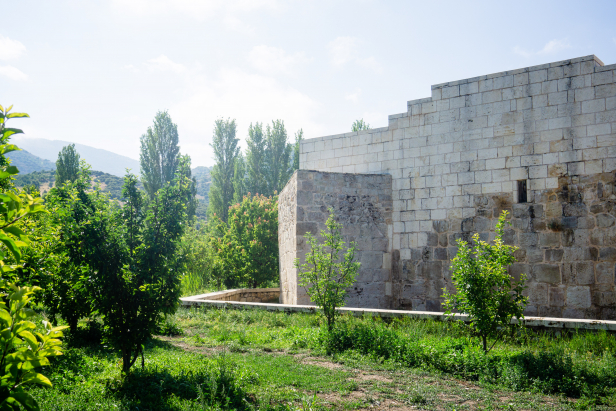 Subscribe to The Art of Wayfaring
In 2003 the caravanserai was heavily restored. The front wall with its main gate had completely collapsed and was rebuilt using new stones. Thankfully there were historic photographs of this door dating to 1907 when British traveller Gertrude Bell passed through the area, and it was restored according to the original design. Compared to most other Seljuk Caravanserais, this door was quite simple and utilitarian, lacking the ornate squinch/corbeled stalactite arch and geometric patterns that the Seljuks were so famous for (see Incirhan for a main portal designed with a rather unusual, scalloped arch).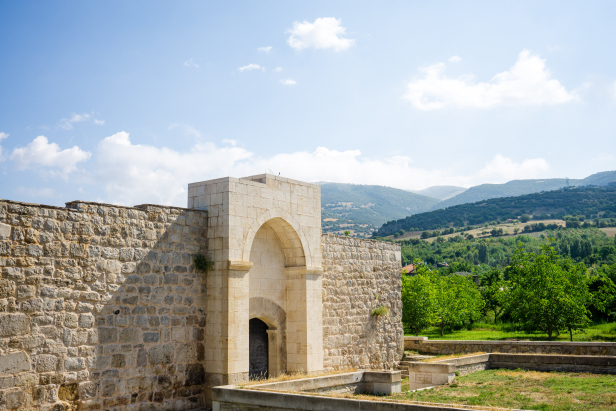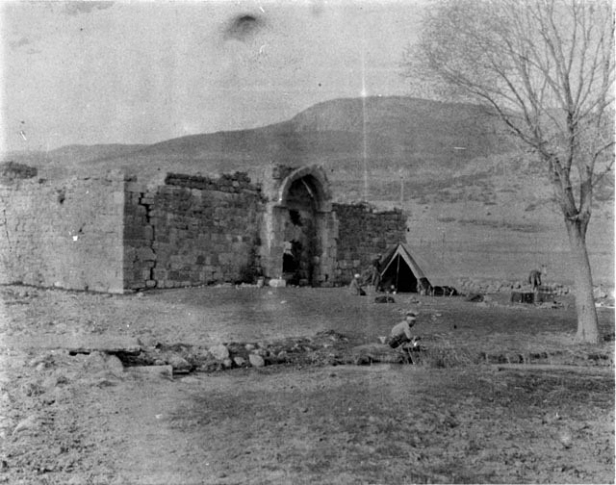 How To Get There
Car
Ertokuş Caravanserai sits just off of the D330 highway (aka the Isparta – Konya road), 63 kilometers from Isparta city center, 28 kilometers from Eğirdir, and 42 kilometers from Yalvaç, near the village of Yeşilköy.
For more about car rental and driving in Turkey make sure to read our full drivers guide.
Public Transport
Ertokuş Caravanserai sits along a quiet highway that connects the smaller towns of eastern Isparta Province to one another so there is some public transit running along this route. Busses from Isparta to Gelendost or Yalvaç will pass by Ertokuş Caravanserai. The caravanserai is just 500 meters from the highway towards the lake.
Where To Stay
Despite once serving as an inn, you cannot spend the night in Ertokuş Caravanserai. Your best bet will be to stay in the town of Eğirdir, Gelendost, or Yalvaç. While Eğirdir and Yalvaç have a good selection of hotels to choose from they are a bit further away. Gelendost, which is very close has no other attractions and a very limited selection of hotels.
Other Tips
You're probably not planning on visiting Ertokuş Caravanserai in particular, but if you happen to be here you should check out the rest of our guides to the sights of Isparta and nearby Konya and Afyon!
Subscribe to The Art of Wayfaring
Have any tips or info to add? Spot any mistakes? We'd love to hear about it.