The City of Konya
/ By Josh
While Konya is most famous as the city of Rumi, the Sufi poet and legalist whose striking mausoleum is certainly Konya's most well-known landmark, it is also a region with a rich history predating Rumi by thousands of years. Alaadin Tepesi, a grassy hill in the center of the city, is a 5,000 year old city mound that, according to the Phygian deluge myth, was the first city to be built after the great flood. From the prehistoric to Hittite, from the Iconium of the Bible to the modern Republic of Turkey, many eras and cultures have left their mark on the region.
Subscribe to The Art of Wayfaring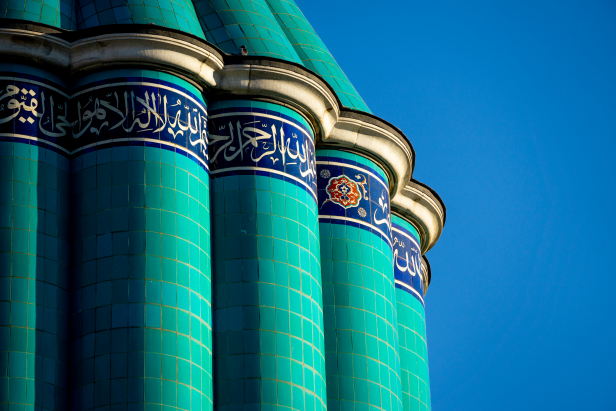 Why Visit?
The Mausoleum and Museum of Rumi
(Mevlana Müzesi)
Cost: Free
Previously admission was being charged but when we were last there entry was free.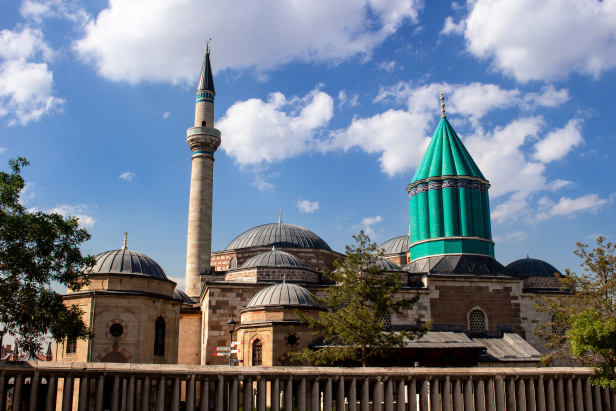 Jalal ad-Din Rumi, known as Mevlana in Turkey, is best known as a Sufi mystic and poet who has gained massive popularity worldwide. He has become so popular in fact that he is often referred to as "America's Best-Selling Poet." While originally born in what is now Afghanistan, his name has become deeply connected with Konya. His branch of Sufism has continued here for centuries since his death and his grand mausoleum has become not only one of Turkey's most recognizable landmarks but also a site of pilgrimage. Today's museum includes the mausoleum of Rumi, the graves of a large number of other prominent figures, and various religious artifacts housed in the historic complex.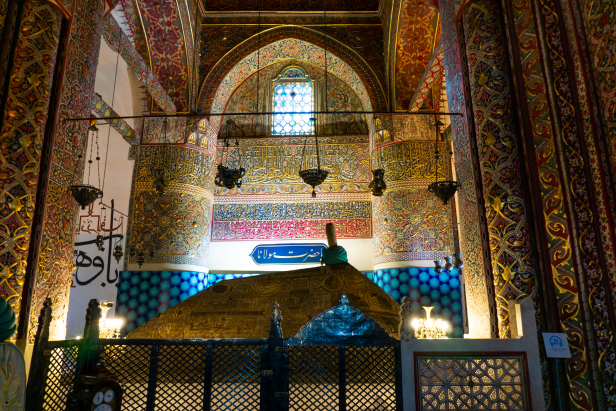 Ince Minaret Museum of Stone and Woodwork
Ince Minare Müzesi
Cost: 6TL
Müzekart accepted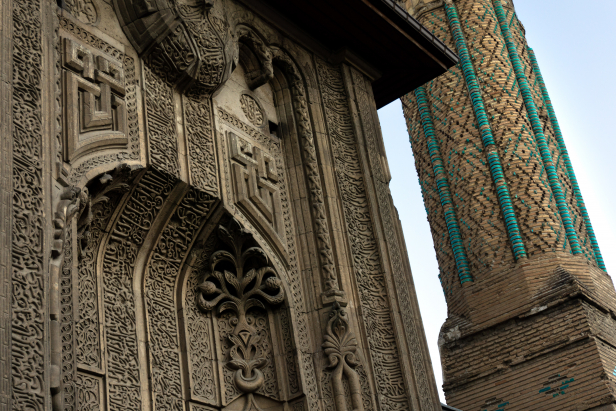 The grand entryway to this madrasah-turned-museum is exceptional and probably the most beautiful example of the Seljuk's love for finely carved doorways in all of Konya. Fittingly it now houses a large collection of artifacts on the theme of stonework as well as woodwork. The popular name "Fine Minaret" refers to the beautifully decorated, fluted minaret attached to the complex, though it now looks rather stumpy due to a lightning strike that destroyed the upper half of the minaret.  Like many others in the area, the building was originally a madrasah (school of Islamic theology) before becoming the museum that it is today.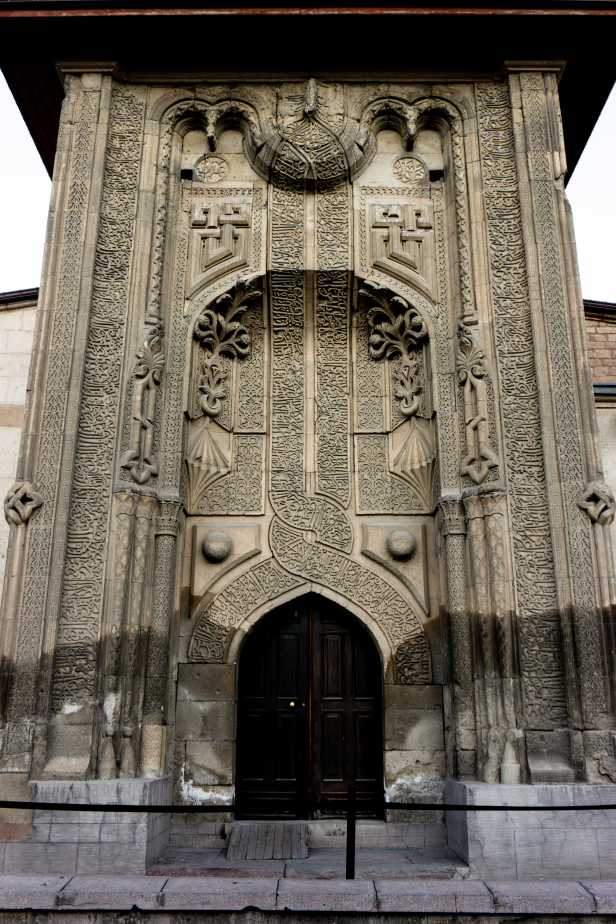 Konya Museum of Archeology
Cost: 5TL
Müzekart accepted
This museum is somewhat unique in Konya though rather run of the mill in the country in general. While the pre-Seljuk history of the city is generally ignored this museum at least highlights the wealth of Neolithic, Bronze, and Iron Age artifacts that have been found in the area. While there are certainly enough artifacts coming out of Konya to fill a much larger museum, much of those end up in the larger museums of Istanbul and Ankara leaving this one relatively small by comparison though the displays are of very high quality.
Sahip Ata Complex
Sahib-I Ata Küliyesi
Cost: Free
There are two parts to this complex: one, an active mosque best known by the stunning gateway that is on the street. The gateway is one of the city's magnificent examples of Seljuk stonework; if you enjoy Seljuk architecture this should be a priority. However, it's easy to see the gate, visit the mosque and miss the second part which is just around the corner. The second part is a beautiful Sufi lodge that has been converted into a museum of fine Islamic handicrafts as well as the tombs of mystics done in fine tilework.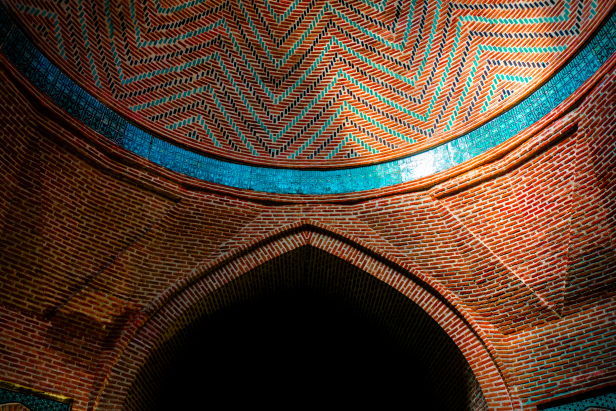 Turkish Baths of Konya
Cost: Will vary depending on treatment
A great old city like Konya will have been home to numerous Turkish Baths over the centuries, though it seems that most have been lost. Today you can visit the Şifa Sultan Hamamı, right across from the entrance to the Sahip Ata Museum entrance. Şifa Sultan Hamamı was likely built around the same time as a part of the Sahip Ata religious complex and so is a stunning 730 years old, making it one of the oldest working Turkish Baths in the region.
For more about Şifa Sultan Hamamı, check out our full Turkish Bath review.
Aziziye Mosque
(Aziziye Camii)
Cost: Free
Active Mosque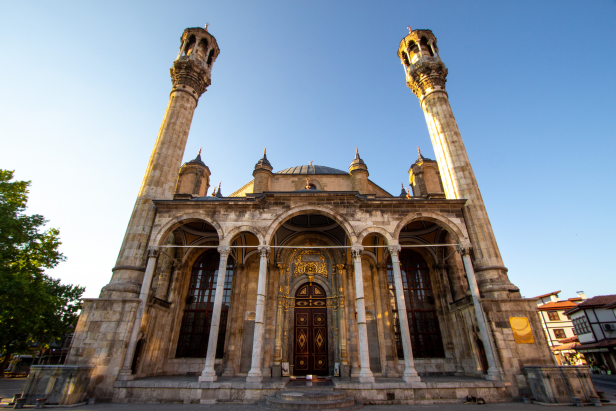 This mosque was built late in the Ottoman Empire in the Balyan style (an Ottoman adaptation of the European Baroque styles and a rare sight outside of Istanbul). Built on the burnt remains of a previous mosque the current structure was built in 1872, 1875, or 1891 depending on who you get your information from. While the layout is incredibly simple, a domed box, it's the incredible degree of ornateness that makes Aziziye Mosque unique. The roofed balconies of the minarets, the grand windows, and the ornate portico make Aziziye a must see.
Karatay Museum of Tilework
(Karatay Medrese Müzesi)
Cost: 6TL
Müzekart accepted
Built by Jelaladin Karatay as a religious school, Karatay has been transformed into a museum of Islamic handicrafts just like a number of other historic religious schools. As this building still has a great deal of its original tilework in in place it is the perfect setting to display the craft. The building is Seljuk and many of the displays are from this period though there are plenty of artifacts from earlier and later times as well. If you have seen traditional tilework from the Ottoman Empire this will still be worth the visit as the Seljuk style is quite different from the Ottoman having much more in common with the styles of Central Asia and Persia.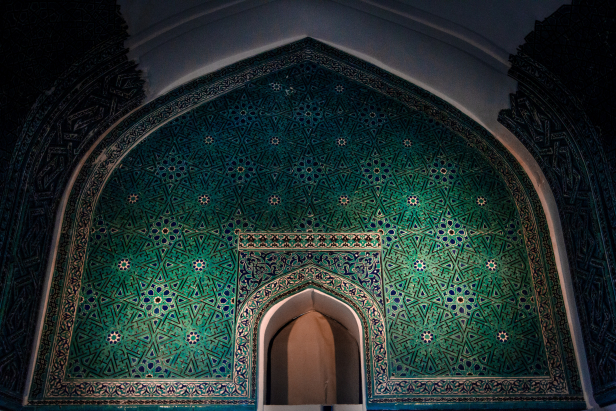 Planning on going to Kayseri? Then you might end up passing by another building founded by Karatay, a powerful vizir in the Seljuk empire
Alaadin Hill
(Aladin Tepesi)
Cost: Free
This ancient city mound at the center of the city, about a 15 minute walk west of the Mausoleum of Rumi, is now home to a number of attractions set in the midst of the grassy slopes popular in the warmer months for picnics. There are a few open air cafes in the park serving drinks and typical Turkish cafe food. As of 2019 excavations are still underway.
on the North side of the hill is a sprawling mosque complex built by the Seljuk Turks in the 12th century with various parts being added over the next hundred years. Alaadin mosque was one of the most important in the Seljuk Empire of Anatolia (Turkey) and housed the tombs of various Seljuk leaders.
Alaadin mosque was built using material from an older Byzantine church and the marble pillars can be seen throughout, especially in the entrance facade.
As of 2019 restoration work on Alaadin Mosque is still underway and much of the complex is closed.
Next to the excavations are the remains of a Seljuk palace. Unfortunately the remains are in a state of extreme disrepair. A newly built covering gives sense of what the building would have once looked like.
Sırçalı Madrasah
Sırçalı Meresesi
Cost: Free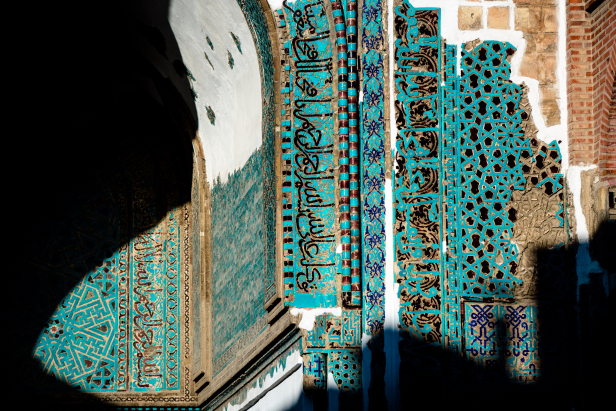 Another Seljuk medrese, or religious school, with beautiful geometrical tilework. The building is now managed by a foundation that runs a small museum of Islamic gravestones in the central courtyard. Even if you do not visit the museum, the ornate stonework entryway is worth seeing.
Mevlana Rumi Festival
(Mevlana Festivali)
Cost: Depends on what you go to.
Every December there is a two week festival leading up to the 17th which commemorates the death of Rumi. This is the best time to come and see the Sufi side of Konya though you will want to book hotels and tickets well in advance. For information concerning how to get tickets to events we'd recommend talking to hotel staff when booking.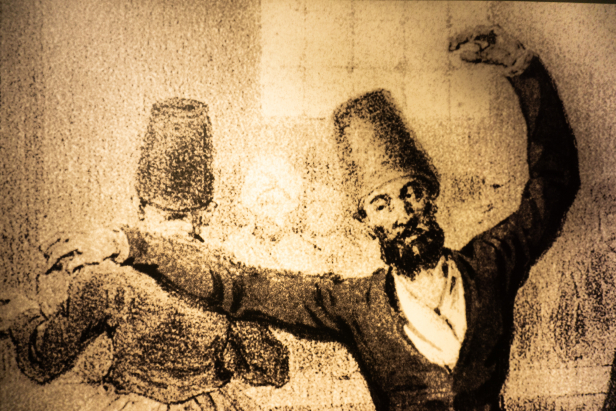 Local Dishes
Cost: Price Will Vary
Etli Ekmek (literally meat with bread) is the best known regional dish. A long flat bread baked in a brick oven with meat and spices spread on top. Cut into slices then drizzled with lemon juice before eating.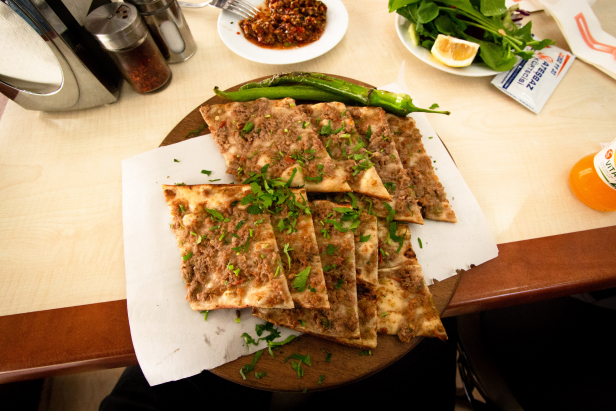 The other beloved local delicacy is Fırın Kebabı, oven roasted sheep. The meat is roasted for up to 8 hours till its incredibly soft. While this is a point of pride for locals this may turn off many others, the meat is completely unspiced and cooked in nothing but it's own fat, and served on a fresh bread with cubed onions. Not a complex meal but the meat is incredibly tender and anyone wishing to partake in local dishes should make sure to give this one a try.
How To Get There
Plane
As one of the most important cities in Central Anatolia Konya is easy to reach. There are regular flights into the city via the three main domestic airlines: Turkish Airlines, Pegasus, and Anadolujet.
Bus
Intercity bus travel is very good and comfortable in Turkey and with Konya serving as a regional hub, busing is also a good option especially if you aren't coming through Istanbul first.
Train
Konya is on one of Turkey's high-speed train routes and so if you're looking for something a little slower than flying but quieter and more scenic this is also a great option.
Where To Stay
Unless you're visiting in peak season (December and the summer tourist months) finding accommodation should be easy. There are many hotels as well as cheap pansiyons in the center of the city within walking distance to all the attractions within the city itself. Feel free to book ahead, however many of the cheapest places won't have much of an internet presence, if any.
The majority of hotels are close to the Rumi Mausoleum though there is a spattering near the Alaadin Hill as well. Larger hotels will tend to be further out in the newer neighborhoods.
Other Tips
Planning on visiting Konya? Make sure to check out what other sights are in the province!
Have any tips or info to add? Spot any mistakes? We'd love to hear about it.