The City of Düzce
/ By Sean
I was surprised by what I saw the first time I visited Düzce. We were traveling with two cars full of friends and hadn't booked lodging for the night, so we parked close to the city centre then scattered in small groups to look at hotels and make a decision. I was immediately struck by how new the buildings looked. My friend and I quickly found ourselves walking down a spotlessly clean walking street with all kinds of restaurants, cafes and shops. The neighbourhood was full of people bustling back and forth of businesses stretching out from the central mosque and walking streets.
I later learned that the town is indeed quite new; it was leveled by a severe earthquake at the turn of the century and has since been rebuilt (supposedly to withstand any future earthquakes).
Subscribe to The Art of Wayfaring
That first visit also taught me the diversity of the province. According to locals, over 70 languages are spoken in the villages, though everyone knows Turkish. Everyone we met are proud and grateful Turkish citizens, but they remember their Circassian, Bulgarian, Abazin, and many other ancestries.
The ancient history of the region is only now starting to be investigated. It boasts beautiful Greek and Roman ruins, many of which are under active dig status. In the last 100 years to the present, Düzce has become a popular place for refugees and migrants to settle because of the local glass and agricultural industry and low cost of living.
Few international tourists will stop in the city, but it is worth it if you have the time!
Why Visit?
Güzeldere & Samandere Şelalesi
Güzeldere & Samandere Falls
Cost: 5tl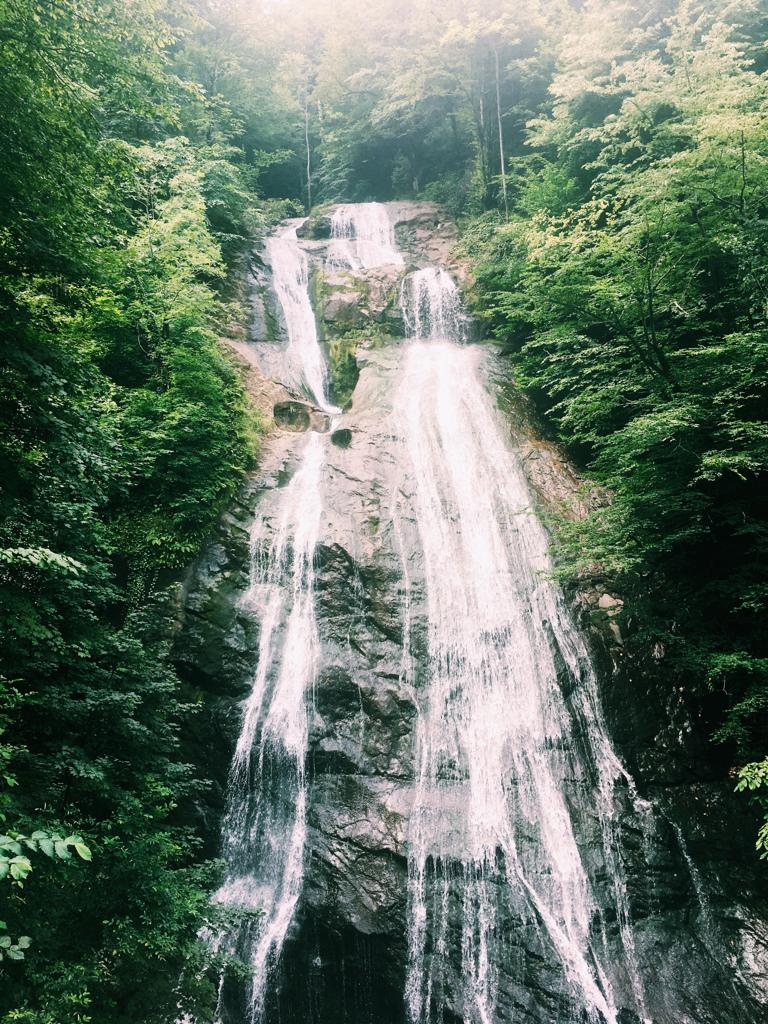 The province is basically one big greenhouse and unlike Akçakoca to the north (the more popular tourist destination) the city centre is located right in the middle of natural attractions.
The two waterfalls we have personally visited are listed here, but local friends have told me there are 50 such sites a curious traveler could find. They were both excellent experiences.
City Centre Restaurants
Cost: Up to You
After Hatay and Sivas, Düzce is my favourite province for dining. That means #3 out of 81, which isn't bad at all!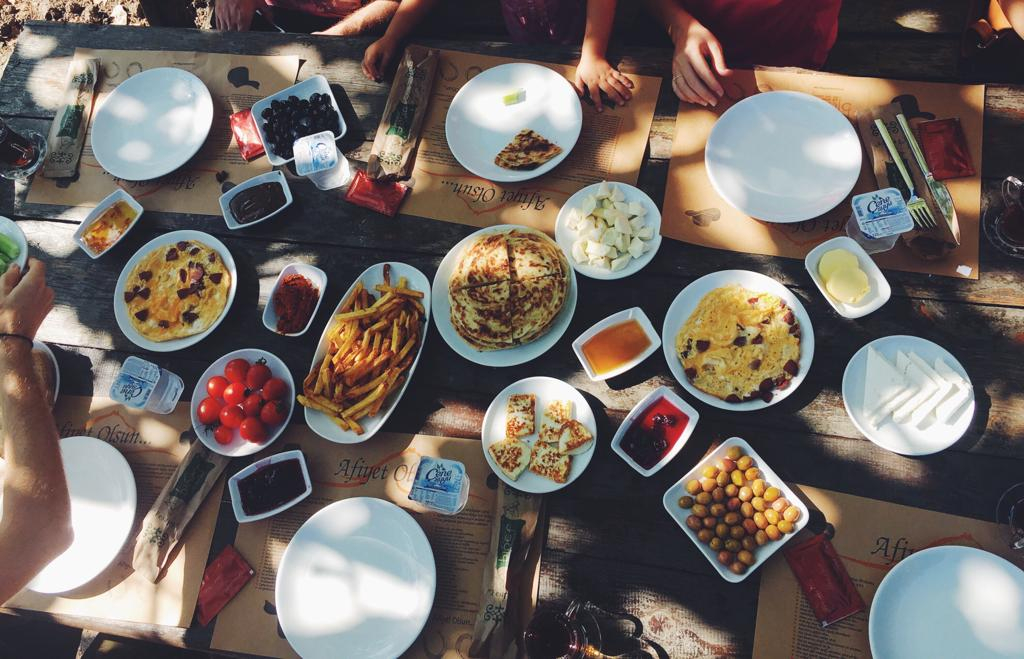 Make sure to get breakfast at Binef At Çiftliği (Binef Horse Ranch) which also serves Turkey's best cheese. There are exotic chickens and geese to gawk at while your excellent and abundant breakfast is being prepared. If you have kids, there's a rustic play centre (rusty might describe it, too) and cheap horse and donkey rides for ages 3 and up. You can eat there at other times too, but their best meal is breakfast.
Honestly, there are too many good places to write about them all, which is why I condensed them all down to this list. But I can personally vouch for:
Gani Gastrocafe
Hum Hum
David People
Many restaurants have items that aren't available anywhere else in the country so make sure to ask about unique ethic foods when you sit down.
Konuralp Müzesi & Harabeler
Konuralp Museum & Ruins
Cost: Free
Donation Recommended
Düzce's main museum was started by history loving private citizens. Because the area is only now starting to be excavated, the museum is a bit of a hodge podge of ancient artefacts preserved and organized mostly by hobbyists. However, there are some amazing mosaics to be seen.
Don't miss the opportunity to visit the nearby ruins, either. From the museum it is a short walk to the amphitheater and some old city gates. There is now a historical walking path that will take you by all of it and I expect in the coming years the site will grow substantially. Be aware, however, that the above-ground ruins are a popular place for partiers and are often covered in graffiti and broken glass.
How To Get There
Bus
Düzce Güven is a bus company that offers services from multiple places in Istanbul and Ankara (as well as cities across Turkey). Buses are cheap and relatively comfortable. It'll take about 3 hours with stops from either city to reach Düzce.
Rental Car
The main artery connecting Ankara and Istanbul runs right through Düzce. In fact, it is almost dead centre between the two. It only takes about 2.5 hours (depending on traffic) to get to the city centre from Sabiha G. Airport.
For more about car rental and driving in Turkey make sure to read our full drivers guide.
Where To Stay
There is a wide range of hotel quality and price in Düzce. For travelers looking for quality and very reasonable prices in the 3-4 star range, I recommend Almina Otel is just outside the city centre and across from one of the city's biggest parks. If you came by bus take a service van from the bus station to the city centre then it's just a 5-minute walk to Almina. Underground parking is provided for guests with their own vehicle.
Have any tips or info to add? Spot any mistakes? We'd love to hear about it.