İncesu Caves
İncesu Mağarası
/ By Josh
Cost: Free
Great for: Casual Spelunking, Stalagmites, Stalactites, Over-large cheese Cellars
The highlands of southern Karaman province are a landscape of great limestone ridges, full of marble and travertine. The same process of water erosion that formed the travertine also formed caves all through these limestone mountains.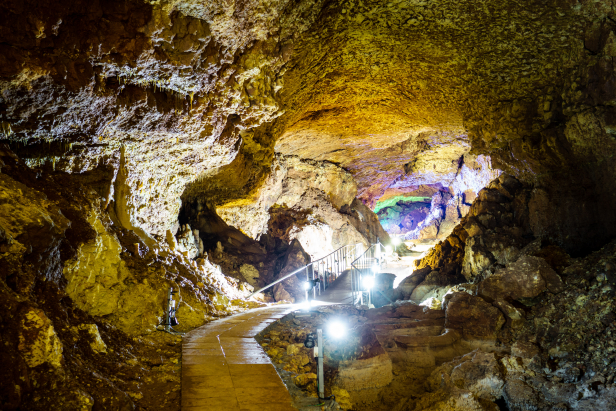 İncesu Cave is 1356 meters long, opening in the side of the İncesu stream valley. In 2013 a 1050 meter long walkway was built to open up the beautiful stalagmites, stalactites, pillars, and travertine pools to tourists.
Subscribe to The Art of Wayfaring
Sadly tourism has not been kind to the natural wonders of Incesu Cave. People have climbed off the walkway and stepped onto the formations, leaving deep footprints. Others have even broken off and stolen some of the formations. The metal walkways are covered in condensation so that dirt from shoes turns to mud which drips and stains the white pools.
The first hundred meters of the tunnel were damaged years ago by local villagers who used the cool space to store and age cheese.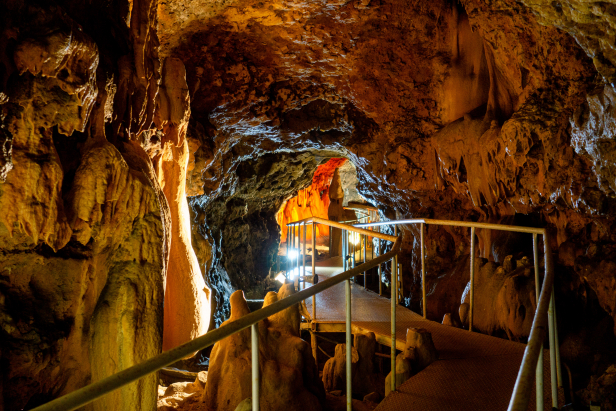 How To Get There
Car
To get to the İncesu Caves from the city of Karaman, head north-east on the Karaman-Konya highway (D330, despite its name the section of road you will take is NOT between Karaman and Konya). About 10 kms outside of the city turn right onto the Karaman Yeşildere road. This road will wind along the Yeşildere valley past the village of Yeşildere and on to the village of Taşkale. From Taşkale turn south (right) and the caves will be on your left about 11 kms later.
For more about car rental and driving in Turkey make sure to read our full drivers guide.
Where To Stay
While there have apparently been talks about opening accommodation in some of Taşkale's granaries, we can't confirm whether or not this has actually happened. Otherwise, your only other option is to stay in the City of Karaman where there are a number of hotel options ranging from 2 to 4 star options.
Other Tips
Planning on visiting Incesu Cave? Make sure to check out the nearby Manazan Cave City and Taşkale Village!
Subscribe to The Art of Wayfaring
Have any tips or info to add? Spot any mistakes? We'd love to hear about it.