Golden Horn Metro Bridge
Haliç Metro Köprüsü
/ By Josh
Cost: Free
Great for: Commuters, Dolphins, Views of Istanbul
Halfway up the Golden Horn (the long narrow bay that separates the oldest, walled section of Istanbul from the neighborhood of Beyoğlu) is a stange Metro Bridge with a station right in the middle of it.  While this isn't exactly an attraction in itself it is certainly an oddity and most importantly has a great view of the historic city.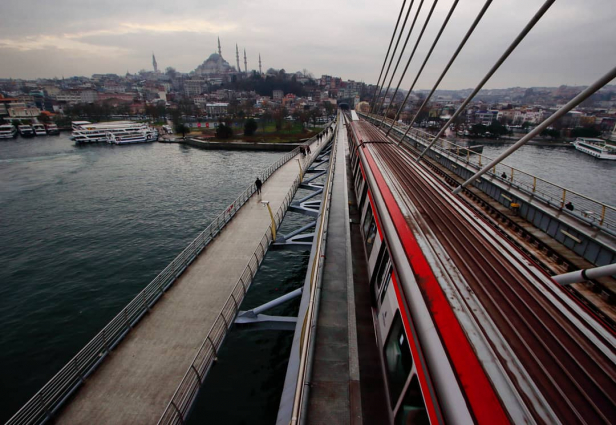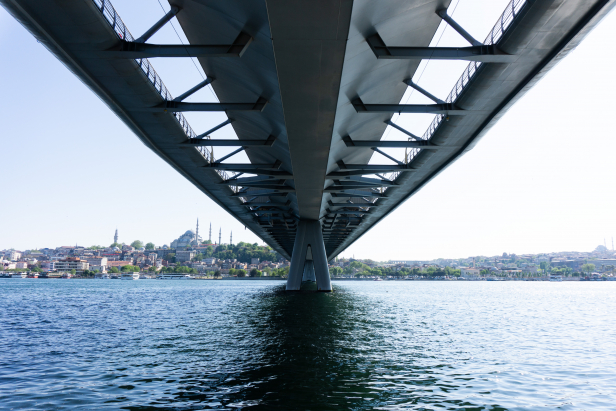 The Bridge was opened in 2014 as a part of the M2 metro line and was apparently something of a nightmare to design and build. As Istanbul is a UNESCO World Heritage Site there are some tight rules regarding protecting the original historic look of the city and building a modern bridge like this one doesnt exactly meet the requirements. Negotiations went back and forth and, apparently, the threat was made to list Istanbul as a "Heritage Site Under Threat".
Subscribe to The Art of Wayfaring
Another problem was that any attempt at construction would lead to the discovery of all sorts of historical remains, mostly from the Byzantine period.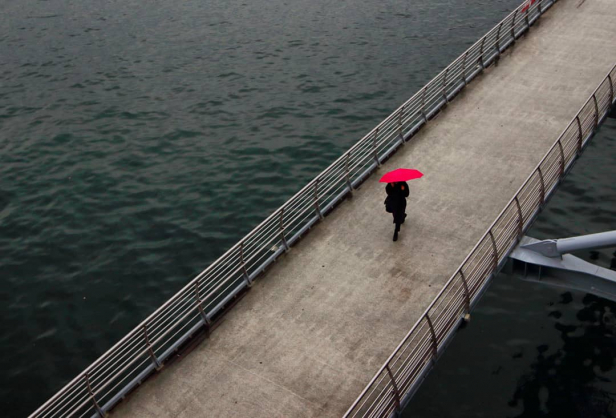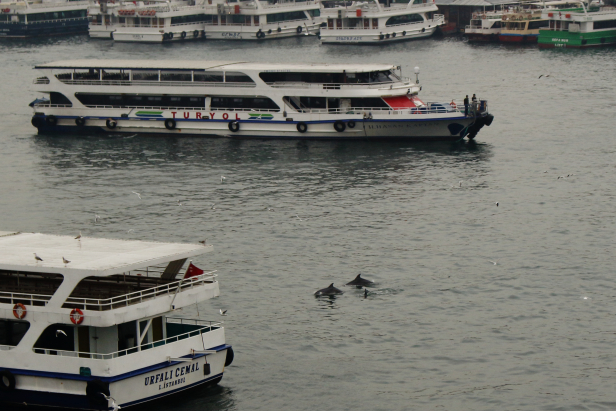 The final issue with this bridge is that it has a metro station on it in the middle of the span. Above water. And, as we are land based creatures this means that they put a station exactly where NO ONE is actually wanting to go. To get to the station you have to walk a long way along the bridge to the middle of the span. On the plus side this puts the platforms in the best possible position to view the city.
Come check out the view and decide for yourself if this ultra modern bridge takes away from the character of the city or adds something positive to it.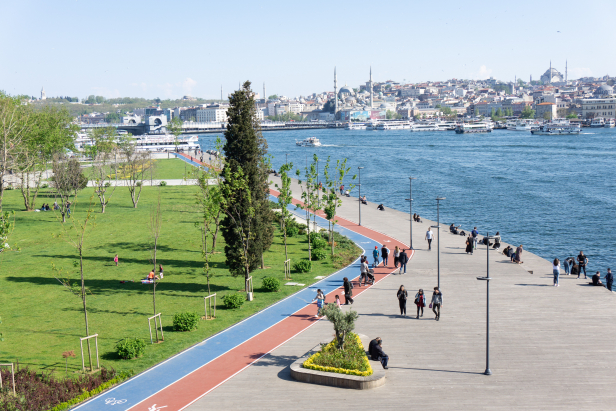 How To Get There
General
As this is literally a giant metro station getting here by metro is the obvious choice, though, if you're in Karaköy or Eminönü then its actually a fairly short walk up the coast of the Golden Horn to this bridge. If you come by metro this bridge is only accessed by the M4 line.
Have any tips or info to add? Spot any mistakes? We'd love to hear about it.