Açıksaray, The Rock-Cut Complexes of "Open Palace"
(Açıksaray Ören Yeri)
/ By Josh
Cost: Free
(There is an abandoned ticket booth at the entrance which may start charging an entrance fee again)
Great for: Byzantine History, Greek History, Cappadocia, Underground City, Architecture, Rich Troglodytes
Just a short distance from the bustle of Göreme is one of Cappadocia's most underrated sites. Made up of nine palace-like complexes cut into the soft rock, Açıksaray is poorly understood, its real name, history, and fuction lost to time. A visit to Açıksaray offers a unique opportunity to feel like an explorer, climbing into rock-hewn chambers and following underground tunnels into grand halls and churches.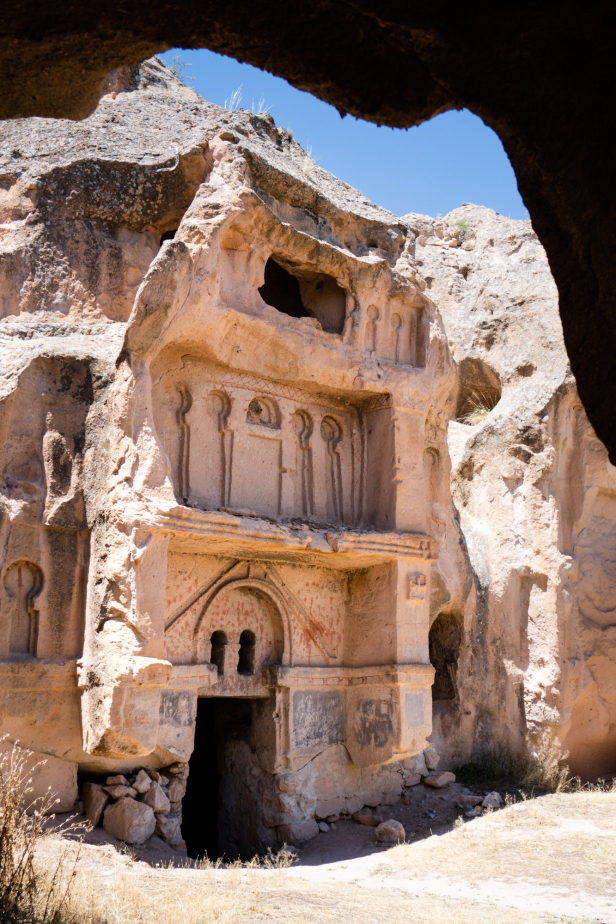 Its original name now lost, the site is known as Açıksaray, meaning "Open Palace" in Turkish, in reference to the sites palace-like complexes that open onto wide courtyards. These unusual complexes, like all of Cappadocia's sites, owe their unique design to the Cappadocias landscape and nearby Mount Erciyes, a volcano that covered the land in ash. This volcanic ash hardened into great sheets of stone known as volcanic tuff, which is soft and easily carved. For thousands of years the ancient cultures of this region took advantage of this unique material, hiding cities in the rocks rather than building fortifications with stong walls. The builders of Açıksaray however, were not looking to hide and instead built their complexes with ornate facades, meant to be seen.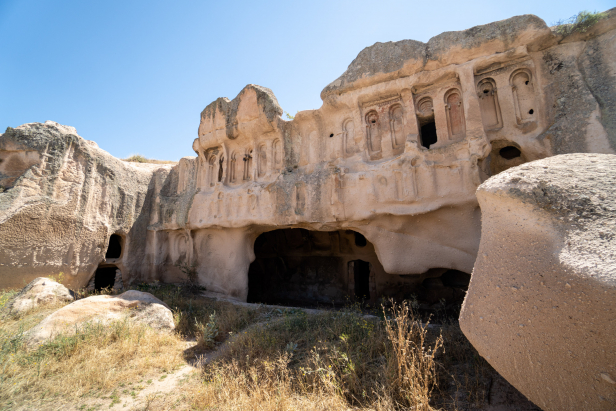 Why Visit?
Carved into the natural rock, the complexes are all unique, built to suit the particular patch of land they were carved into. Açıksaray consists of nine large complexes as well as other independent buildings and thirteen churches. The design of the complexes are distincly Cappadocian and all follow the same rough design. A large courtyard is cut into the rock, open on one side and walled in on the remaining three sides by the natural rock. The center wall often has a beatiful facade of horse-shoe niches, with windows and doorways leading into the main halls while lesser rooms are entered through the sides of the courtyards.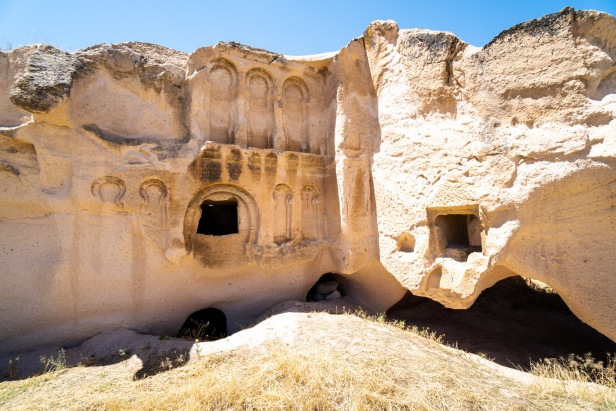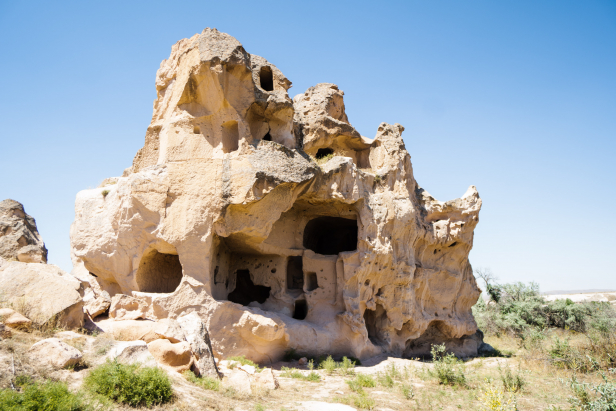 This courtyard, or "Open Palace" design is not unique to Açıksaray and can be seen at the nearby Belha Monastery or in the cliffs next to Çanlı Church in Aksaray Province.
Subscribe to The Art of Wayfaring
Lacking any written records Açıksaray has been dated based on the architecture of the buildings to around 1000 AD when the region was ruled by the Byzantines. The fact that Açıksaray is made up of these grand complexes without any other signs of settlment is quite unusual and raises many questions about what this area was actually used as. Experts have come up with a number of theories though they are quick to admit there are problems with all of them.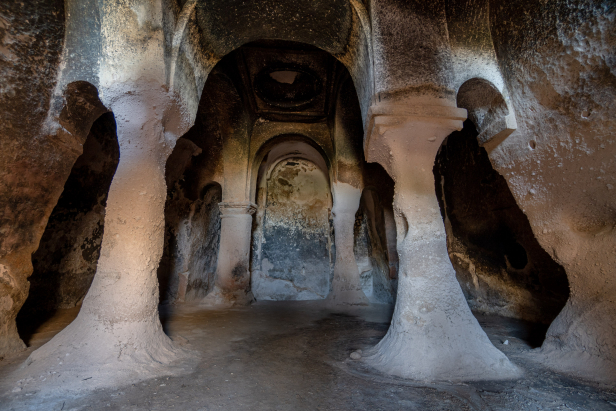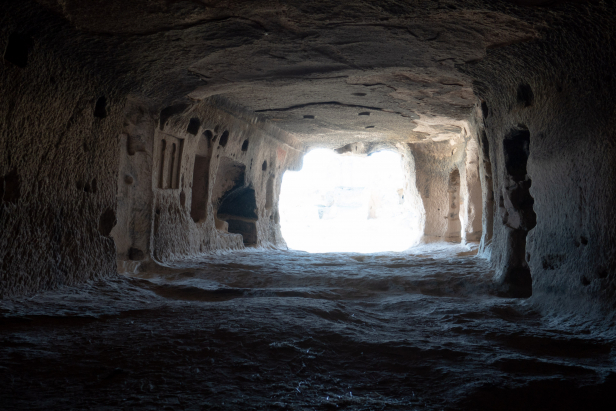 It is generally agreed that Açıksaray was not a monastic community. While there are churches, they tend to be on the outskirts rather than given a central location. The lack of refectories and the number of horse stables also suggest something other than a community of monks.
Another theory is that Açıksaray was a sort of Byzantine Caravanserai, a stopover for traveling merchants. The issue with this is that the site is quite large with a capacity far larger than even the largest equivalent sites. Merchants travelling with valuable goods also require a degree of protection (The Seljuk Caravanserai is a fortress for this reason) and Açıksaray doesn't offer this.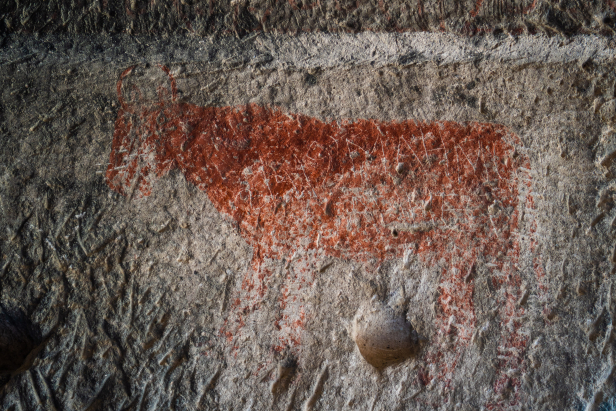 Another theory is that the complexes at Açıksaray were used for horse breeders due to the prevalence of stables and the region's history as a land of good horses. While there are plenty of stables here some experts question whether there is actually enough space for horses to account for the apparent wealth of Açıksaray.
Yet another theory is that it was some sort of military site in connection to the military highway that passed by here. While still possible there is little evidence for this and the site otherwise lacks any sort of military structures.
For now, the best we can say is that Açıksaray was home to wealthy Byzantines who enjoyed the relative peace and prosperity of the 10th and 11th centuries. With no major excavations having been done at Açıksaray there is still a chance something may be uncovered to shed light on this fascinating site's history.
How To Get There
Public Transport
Busses running between Nevşehir and Gülşehir pass by the entrance to Açıksaray with signs marked for Açıksaray/Open Palace easy to spot from the road.
Another option in any of the tourist towns of Cappadocia is to arrange for transportation with a local travel agency who will hire a shuttle for you at an agreed upon price.
For more about busses and public transit check out our guide to getting around Turkey.
Car
If you've got your own car then Açıksaray is an easy desination to get to. Sitting just outside of the town of Gülşehir on the south side of the D765 (Nevşehir – Kırşehir) highway there is clear signage pointing to the museum entrance. Açıksaray/Open Palace is 3 kms east of Gülşehir and 14 kms north of the City of Nevşehir.
For more about car rental and driving in Turkey make sure to read our full drivers guide.
Where To Stay
This is Cappadocia so we're not even going to attempt an exhaustive list. The countryside is home to scattered boutique hotels that offer you a chance to spend a night in the midst of Turkey's agricultural landscapes. If you're looking to stay in a cave hotel or sleep amid the stunning fairy chimneys of Cappadocia then the towns around Göreme (Üçhisar, Ortahisar, Ürgüp, Göreme) are your best bet. The city of Nevşehir is home to most of the large up-scale hotels though there are some in Göreme as well.
Other Tips
If you explore the entire site you will end up walking a few kilometers on dusty ground so make sure to bring appropriate shoes. Summers here can be hot so make sure to have water with you as there is nowhere to get any nearby. The ancient springs are better for sheep than humans at the moment.
Planning on visiting Açıksaray Open Palace? Make sure to check out our guide to the stunning frescoes of Gülşehir's St Johns Church just around the corner, or our other guides to the many sights of Cappadocia.
Subscribe to The Art of Wayfaring
Have any tips or info to add? Spot any mistakes? We'd love to hear about it.